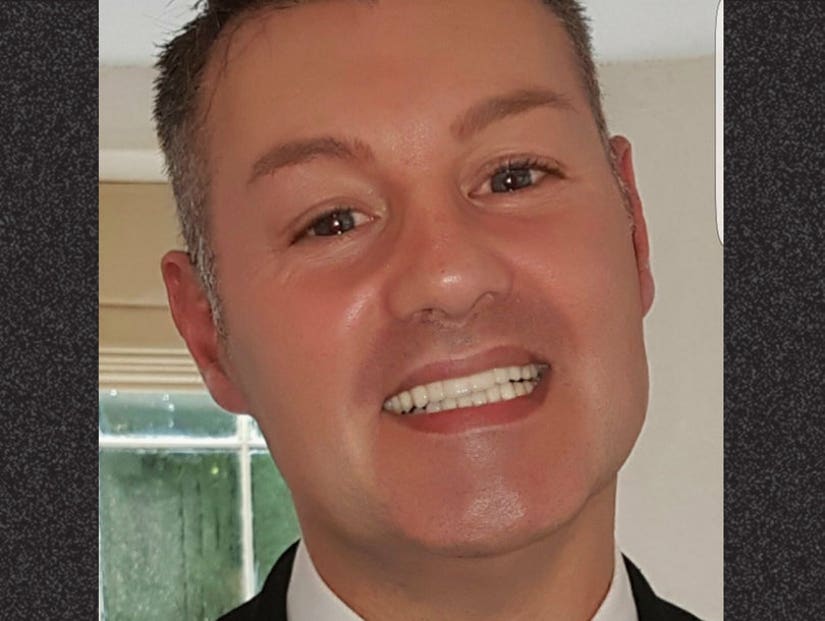 Facebook
His throat swelled from the burn so badly that he choked to death.
A wedding planner was killed after eating food that was too hot.
Darren Hickey was sampling a fishcake that burned the back of his throat so badly that the swelling caused him to asphyxiate.
The freak accident occurred on April 4; just as he was leaving the wedding venue he managed, the 51-year-old was given the sample by a chef to try, an inquest into his death heard.
After scalding his throat, the pain was so bad that he went to an urgent care ward; however he was sent home with just paracetamol.
He went home to rest, but at shortly before 10pm his partner Neil Parkinson said he heard choking noises from their room.
"He shouted so I ran upstairs. He was stood up choking and coughing so I banged his back but then he slid forward onto the floor," he recalled.
He was rushed to hospital; however because there was no burns on his mouth or tongue, medical staff were unable to locate the damage which occurred so far down his throat it could not be seen without specialist equipment. He died just after midnight.
The cause of death was ruled accidental asphyxiation.
Pathologist Dr Patrick Waugh, who performed the autopsy, said Hickey initially would have just thought he burned his throat, but would then have had difficulty swallowing because of the pain, before he began to have trouble breathing.
"Basically, we normally see this scenario in people who are involved in house fires with inhalation of smoke which burns the airways or in industrial accidents with hot steam," he said.
"The patient can appear well, they will be talking to you, but then the swelling starts."
Coroner Alan Walsh said there were "enormous lessons to be learned."
"This was caused by eating a fishcake, very small and very hot but with catastrophic consequences," he said. "I find this an immense tragedy."