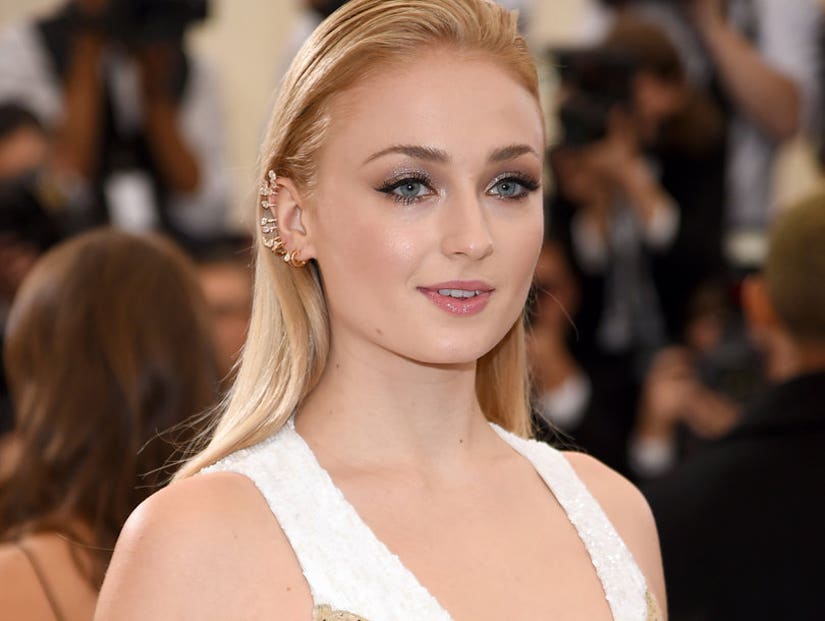 Getty
The "Game of Thrones" star spilled the (skinny) tea on what these products actually do to your body.
Sophie Turner has come after influencers for promoting unsafe and unsustainable weight loss methods in a satirical message she posted to her Instagram Story yesterday morning.
"Hey guys, just kinda going for my influencer look today," the actress said while clad in a beanie and scarf.
"Today, I wanted to promote this powdered stuff you put in your tea. Basically, it makes you s--t your brains out," Turner continued, referring to the laxative effects diet products can often have on those who take them.
Unwanted side effects of these products include nausea, headaches, dehydration and even heart arrhythmia. Plus, since the majority of what you're losing is water and waste products, you might gain those pounds back as quickly as you lost them once you stop drinking the concoctions.
"It's really, really bad for me to be promoting this to young women and young people everywhere, but I don't give a f--k because I'm getting paid money for it. Influencer life!" the "Dark Phoenix" star said sarcastically.
Waiting for your permission to load the Instagram Media.
Turner is not the first to come after celebrities promoting unsafe dieting products. Stars like Jameela Jamil regularly call out everyone from the Kardashians to Cardi B for apparently prioritizing sponsorship money over the health of their fans.
Jamil even took a crack at a faux sponsored video of her own last year.