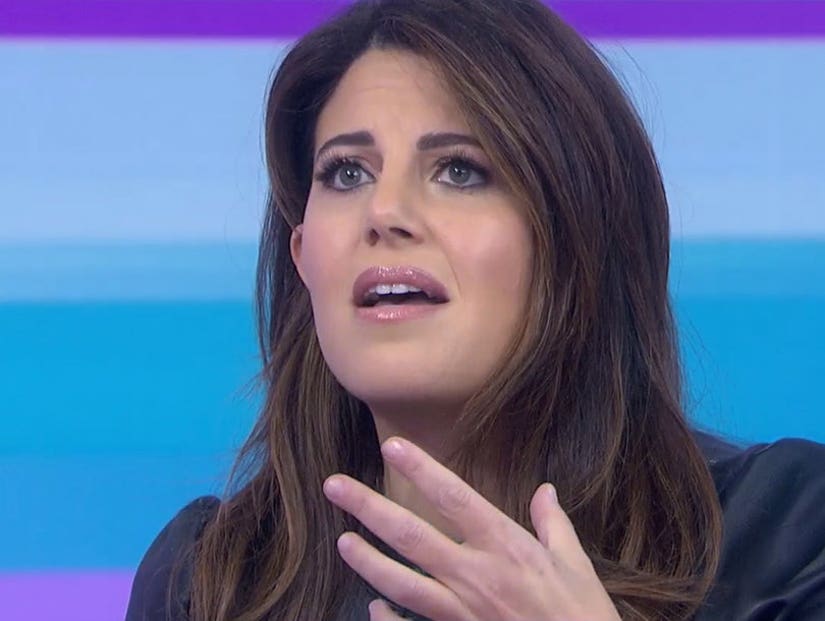 Today/NBC
Lewinsky was subjected to public shaming during the impeachment hearings back in the 1990s.
Monica Lewinsky was under intense scrutiny -- even vilified -- for her involvement with President Bill Clinton during his impeachment proceedings in 1998.
And Lewinsky, 46, said the latest impeachment inquiry into President Donald Trump is bringing it all back into the spotlight.
"Impeachment is a constitutional crisis, so obviously it's much bigger than me, but am I affected personally? Sure, of course," she told host Savannah Guthrie during an interview with "Today" on Wednesday.
"People are making comparisons to when Bill Clinton was impeached. I've become a punchline of a joke a little bit more than normal," she said.
Lewinsky became the subject of public shaming in the 1990s after explicit details of her sexual encounters with Clinton were made known to the public during the impeachment process.
"When news of my affair with Bill Clinton broke, I was arguably the most humiliated person in the world. I was also possibly the first person whose global humiliation was driven by the Internet," she wrote for Vanity Fair in 2014.
And the impeachment talk this past September for Trump -- for allegedly pressuring foreign powers to dig up dirt on his political rivals -- stirred up memories of the Lewinsky/Clinton scandal.
But Lewinsky understands the current situation affects more than just her own personal feelings.
"I found myself the last few weeks, I'm certainly more sensitive. Some people in my world might say cranky," she explained with a laugh. "The truth is if we're talking seriously about impeachment, it actually means we're all affected in the country."
Lewinsky has now found a new purpose as an activist against public shaming and cyber-bullying.
"I eventually kind of came to this point where I realized that I couldn't run away from what happened to me, I had to integrate it," she said before debuting a new interactive public service announcement to shed light on the "silent epidemic" of online bullying.
"I can't even begin to tell you what it feels like to be able to give a purpose to my past and to use these painful experiences to help other people," she ended the interview with a huge smile.