Leave it to Kylie Jenner to get three words trending.
Ariana, who seemingly enjoyed the jingle, took to her Instagram Story on Wednesday night and asked if she could "sample" the song. Kylie agreed, but said she had one condition.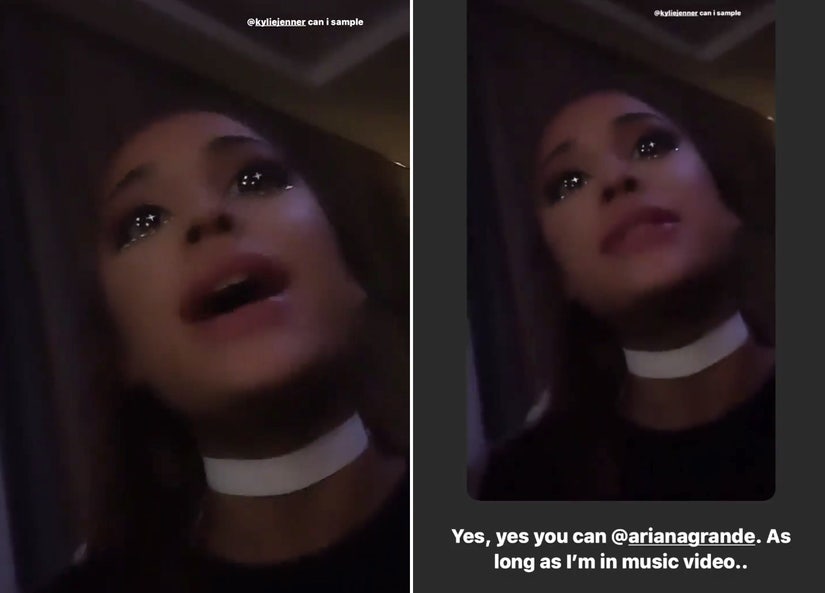 Instagram
Ariana shared a clip of herself singing the tune in her legendary voice. Alongside the video, the pop star tagged Kylie and wrote, "@kyliejenner can I sample?"
Kylie reposted Ariana's video and said: "Yes, yes you can @arianagrande. As long as I'm in music video." It looks Kylie might want to follow in her mom Kris Jenner's footsteps as she famously made a cameo in Ariana's video for "Thank U, Next."
Meanwhile, Kylie has joined in on the fun over the "rise and shine" clip going viral. The makeup mogul not only changed her Instagram bio to include the three words but also featured "rise and shine" in the caption of her latest selfie Wednesday.
The singing meme has become so popular that someone has already made a dubstep remix. Kylie took notice and tweeted the fan's video along with four skull emojis. And we have to admit, the remix is very catchy.
The 22-year-old has also been "liking" many of the memes on Twitter. Check some of them out, below.