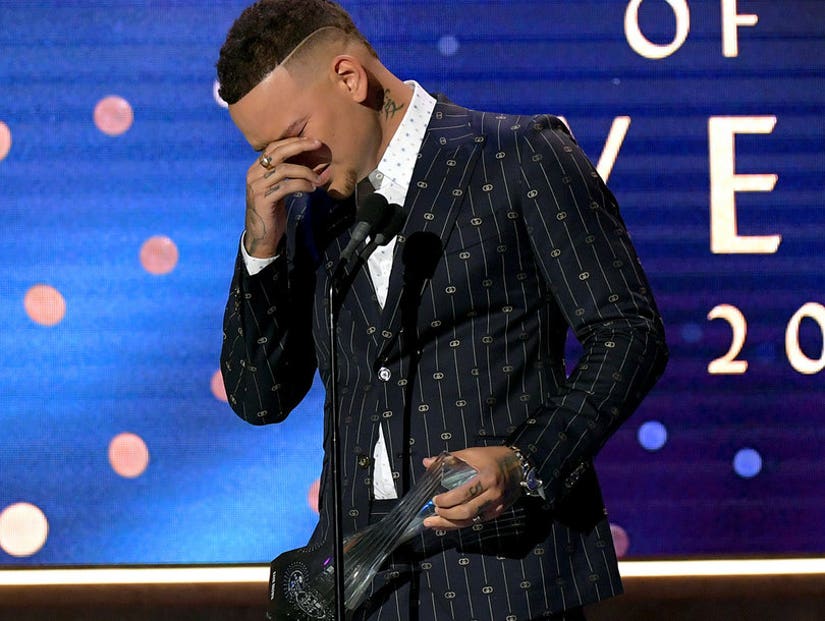 Getty
Dixon was 27 when he died in a car accident over the weekend.
Kane Brown is mourning his friend and drummer, Kenny Dixon, who died in a car accident on Saturday.
The country music star broke down in tears as he paid tribute to Dixon while accepting an award at the CMT Artists of the Year ceremony on Wednesday.
"Thank you all so much. I want to dedicate this to our drummer Kenny," the 25-year-old said. "He started with me coming out of Chattanooga off Facebook. People didn't think we would make it. He was with me the whole time. He was so supportive of me."
"I love you man, I miss you. The band misses you," Brown added while encouraging other country music artists to "stay safe."
Fellow honoree Thomas Rhett took the stage afterwards and led the audience in a prayer for Dixon. Later, Reba McEntire applauded Rhett for his thoughtful act. "That's what we need in this world, a little more God," she said.
See Dixon's final Instagram post below.
Waiting for your permission to load the Instagram Media.
Dixon was 27 at the time of his death.
Brown's band confirmed the tragic news through a statement. "It is with profound sadness and disbelief that we confirm we lost our drummer Kenny this weekend in a tragic car accident. Kenny was a member of our family from the very beginning, and our hearts are with his fiancée Sarah, his son and everyone who knew and loved him. He was truly one of the greatest and kindest people on and off stage we've ever known."
Dixon shared son Levi with fiance Sarah Hendrick who also spoke out about the loss.
"I'm at a loss of words. I don't even know how to write this or ever thought I would have to. Kenny passed away last night in a car accident," she shared on Instagram. "I know I have to be strong for Levi and God is gonna pull us through this. We have a forever guardian angel watching above us now. Please keep Levi, my family, and Kenny's family in your prayers."
The couple were set to wed on November 30.