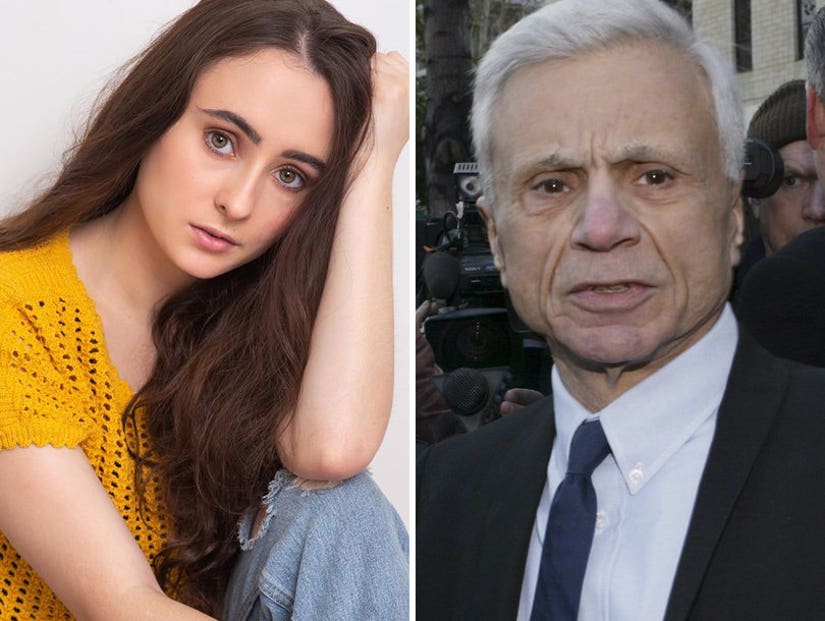 Getty / Instagram
"I had no idea. I only knew him from what I've seen on interviews. Which is why I needed to go see it for myself."
Robert Blake's daughter said she only knows her father from "interviews" she watched, not from his numerous film and TV credits.
Rose Lenore was only 11-months-old when her famous father was charged with fatally shooting her mother, Bonny Lee Bakley, outside Vitello's restaurant in Studio City, California, on May 4, 2001. After being acquitted, Blake was held liable in a civil suit.
Lenore was sent to live with her half sister Delilah and her husband a few miles away in Sherman Oaks where she last saw Blake at five-years-old, until meeting him for the first time as an adult this past summer, according to People.
"I didn't know what to expect," she told the outlet regarding the meeting. "I had no idea. I only knew him from what I've seen on interviews. Which is why I needed to go see it for myself."
The idea of seeing her dad's extensive work on the screen proved intimidating for the 19-year-old.
"I've seen some of the super-memorable scenes that he's done," she added. "I just don't know why, I've never really watched anything that he's been in. I think it might've been overwhelming."
But now Lenore wants to follow in his footsteps as she pursues her own acting career, one that she said Blake encouraged during their recent meeting.
"I was always entertaining people as a little girl. He knew me up until I was five. I was always singing and dancing and putting on shows and whatever I could do to make people happy," she explained.
For Lenore, acting has become an outlet as she deals with her "complicated" childhood.
"When I was a kid and I took my first acting class, I was like 'this is so cool,' because you get to be someone else," she recalled. "You get to let go of everything else, all the nervousness and the anxiety and sadness, and you get to be somebody else. It helps with everything. It makes me happy."
Blake has maintained a low profile since being acquitted of the murder of Bakley -- who was shot twice in the head and once in the shoulder while sitting in Blake's car parked outside the restaurant.
In 2018, Blake filed for divorce from third wife Pamela Hudak after only a year of marriage, according to TMZ.