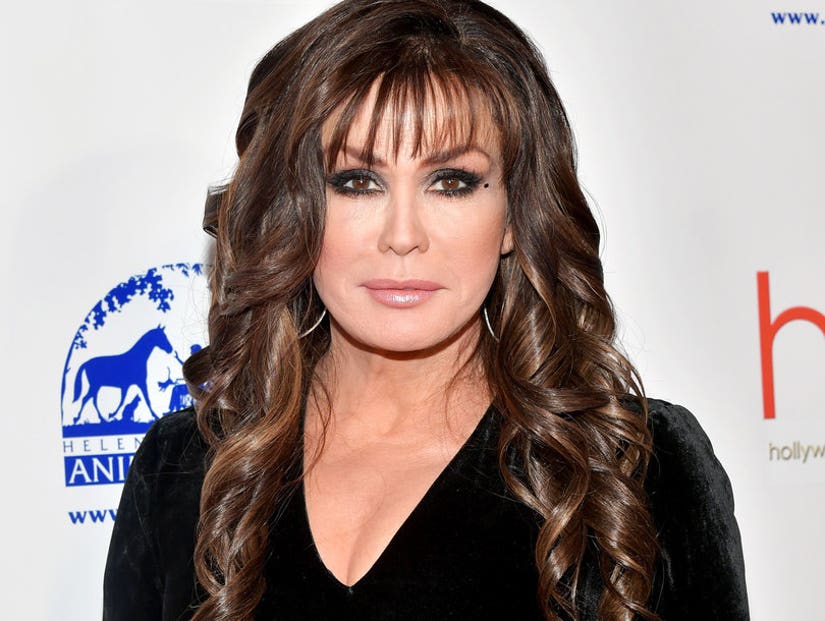 Getty
"I was looking at women, and I thought, why am I looking at women? I must be gay," the 60-year-old entertainer said.
Marie Osmond said the sexual abuse she suffered in childhood caused her to question her own sexuality on Monday's "The Talk."
During a discussion of Miley Cyrus' recent controversy with the LGBTQ community, the newest co-host on the show said, "When I was about 8 or 9 I actually thought I was gay."
"The reason is because I had been sexually abused to the point that men made me sick. I didn't trust them, I didn't like them," the 60-year-old entertainer stated.
Osmond has spoken out about the alleged abuse before in numerous interviews, but never named the abusers. "Fortunately, the people who did that to me are dead," she revealed on "Oz" in 2018.
"I was looking at women, and I thought, why am I looking at women? I must be gay," Osmond said on Monday's show.
Osmond was the only girl in her famous family musical group which helped her come to terms with the uncertainty.
"And then, I realized because I'm a thinker, why did God give me these great brothers and why did he give me this amazing father?" Osmond explained. "And truly they changed my opinion of men, which made me feel that it was something I was going through."
Osmond's comments echoed the ones which found Cyrus in hot water on Sunday. In an Instagram video, the pop star said, "I always thought I had to be gay, because I thought all guys were evil, but it's not true." Backlash from the LGBTQ community ensued as it was inferred that Cyrus believed homosexuality was a choice.
Cyrus -- who has identified as pansexual in the past -- responded with a tweet saying, "YOU don't CHOOSE your sexuality. You are born as you are. It was always been my priority to protect the LGBTQ community I am a part of."
Osmond has previously advocated for marriage equality and has publicly stated she sees it as a civil rights issue.