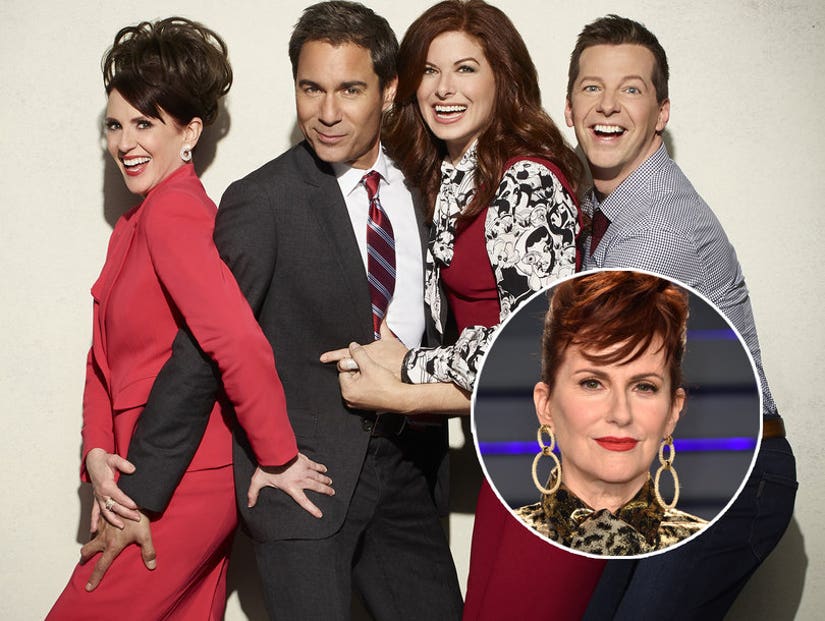 Getty / NBC
Karen Walker's gone walking.
Megan Mullally will be missing from upcoming episodes of "Will & Grace."
The actress took a "temporary leave of absence" from the final 18-episode season of the hit comedy, TV Line reported.
While no reason was given, there have been rumblings of behind the scenes tensions, specifically between her and co-star Debra Messing.
Whether this rumor of a rift has any merit, Mullally's Karen Walker will nevertheless not be seen in two episodes of what will now be the final season.
Back in August, fans noticed that Mullally and Messing had unfollowed each other on Instagram; some surmised a feud was the reason the show had been cancelled again.
Perhaps coincidentally, Megan posted a cryptic note which read: "One of the best feelings is finally losing your attachment to somebody who isn't good for you!"
Another read: "Don't ask people for directions if they've never been where you're going!"
Around the same time, Messing shared a post urging fans to vote for "Will & Grace" ahead of the Emmys, tagging all her co-stars... except Megan.
Since then, Megan has also stopped following Sean Hayes, who plays her sidekick Jack. Eric McCormack is the only one she is still connected to on social media.
McCormack denied there was any fallout when asked about it by Us Weekly in September, calling the reports "crazy".
"I think people worried about that entirely too much," he said. "The four of us get along like a house on fire, we always have."
He insisted the show was ending simply because the producers wanted it to go out on top.
"Will & Grace" originally ran for eight seasons from 1998 to 2005.
In September 2016, the cast reunited for a 10-minute PSA urging Americans to vote in the 2016 presidential election; following its popularity the show was renewed for a ninth, and then tenth and eleventh season.
TooFab has reached out to Mullally and NBC for comment.