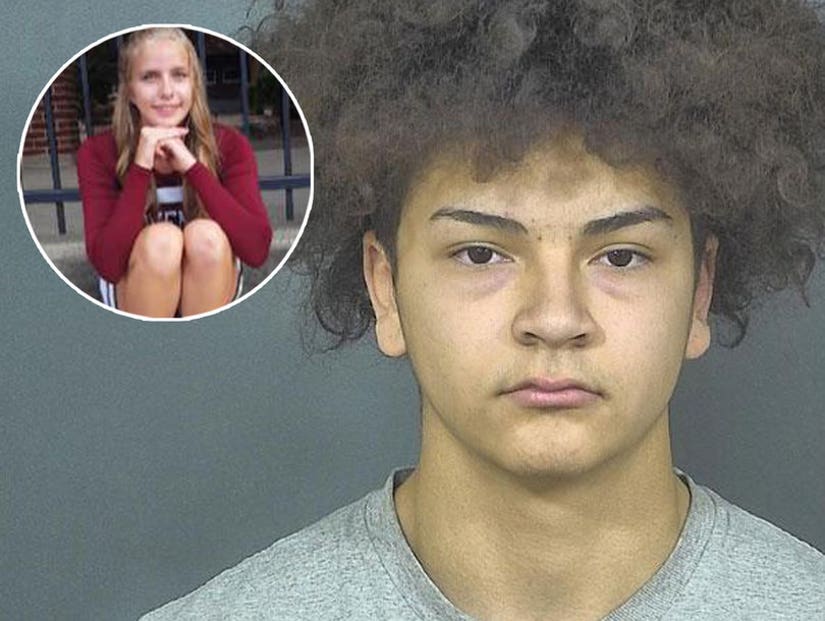 St Joseph County PD/Facebook
Aaron Trejo pleaded guilty to murdering 17 year-old Breana Rouhselang, and their unborn child.
A teenage boy has pleaded guilty to the murder of his girlfriend and their unborn child.
Aaron Trejo admitted stabbing 17 year-old Breana Rouhselang to death because it was too late for her to have an abortion.
On Wednesday Trejo, who had originally pled not guilty, switched his plea in a court hearing in Mishawaka Indiana, as part of a deal not to face any further charges beyond murder and feticide.
The boy was arrested in December, aged 16, after Rouhselang's body was discovered in a dumpster behind a restaurant near her home. She was six months pregnant at the time.
Rouhselang's mother told police she had gone to speak with the father of her child. When she didn't return, her mother went to Trejo's house to ask him; he told her he was supposed to meet her in the alley but claimed she never turned up.
In police interviews, Trejo said he knew Rouhselang was pregnant and that he was "supposed to be the father of the baby". He claimed that they fought over it, and that she had waited too long to tell him about the pregnancy for her to get an abortion.
He admitted thinking about killing the teen — who was also his high school classmate — for a week.
"I took action....I took her life," he told detectives.
He told them he stabbed her in the heart "because he thought it would kill (her) quickly."
He then put her in a trash bag and threw he in a dumpster, before tossing her phone and the knife in a river.
Rouhselang's devastated father and stepmother were not even aware she was pregnant.
Despite his age, Trejo was tried as an adult.
He is due to appear in court on January 7 for sentencing. He faces a maximum of 65 years in prison for Rouhselang's murder, and a further 16 for killing the unborn child.