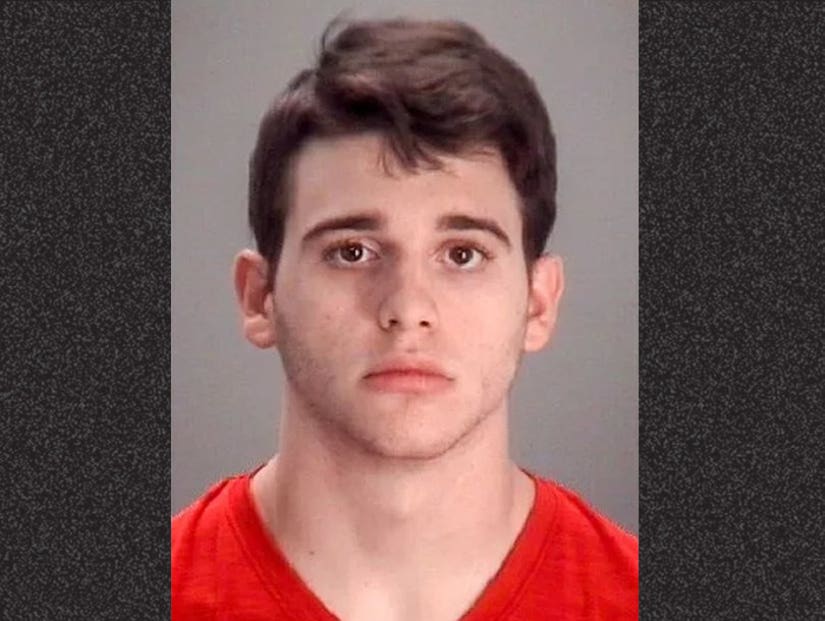 Pasco Sheriff's Office
Police accepted he "was joking around" when he offered a friend $100,000 to kill someone, but arrested him on a first degree felony nevertheless.
A Florida teen has been arrested for conspiracy to commit murder after joking about hiring a hitman in a private message to a friend.
Nicholas Godfrey, an 18-year-old student at Fivay High School, sent an Instagram DM offering $100k to have a staff member killed.
According to the complaint affidavit the message, sent from "fivayfanclub" to another student, read: "I need a guy who could kill someone."
"The defendant also advised he would give the student '$100,000' for the victim's head," police claimed.
"No joke, I need him eliminated as soon as possible," the high schooler reportedly said.
After being shown the messages, police obtained a search warrant on the Instagram account, and tracked the IP address to Godfrey's home, where he lived with his parents.
Police claimed that during a non-custodial interview, Godfrey "admitted sending the messages requesting assistance to kill the listed victim."
"Subsequent to obtaining the defendant's confession, the defendant freely provided a written statement documenting his solicitation for murder," as well as surrendering his phone, the affidavit states.
In a press conference afterwards, Pasco Police admitted they knew Godfrey was just joking, and that he had no intention of hiring a hitman.
"He did not have any clear direction or plan to follow through with this, more he was joking around, which seems to be getting a lot of students in trouble," the detective said.
When asked by reporters if the teen had access to the six-figure sum, the detective shrugged: "I am not aware of his finances."
The officers said Godfrey had no prior record of trouble with the law, and there was no evidence of "beef" between him and the unnamed faculty member he allegedly wanted killed.
But Sheriff Chris Nocco said the fact the private message was sent in jest had no bearing on the law.
"It doesn't matter if somebody says I was joking, it doesn't matter what their intent is," he said. "When you do it, and you post it out there on social media, you committed that crime."
Police had been called to the school recently over a fight involving a number of students, none of whom was Godfrey.
Pasco County Superintendent Kurt Browning said they were adopting a zero tolerance policy.
"What's happening at Fivay High School, is a result of kids not understanding respect, kids not understanding civility, thinking they've got to take it to a fight. And that is not the way we behave in a civilized society," he said.
"We're not taking any prisoners with this. We are through with it."
Browning also said he would recommend Godfrey be expelled.
Meanwhile on Friday at Azalea Middle School an hour away, police were investigating after an 8th grader reportedly threatened to dress up as a school shooter and shoot up the school.
The 13-year-old was charged making a false report of a bomb/firearm to conduct bodily harm after someone posted his comments on social media and the school's resource officer launched an investigation, ABC News reported.