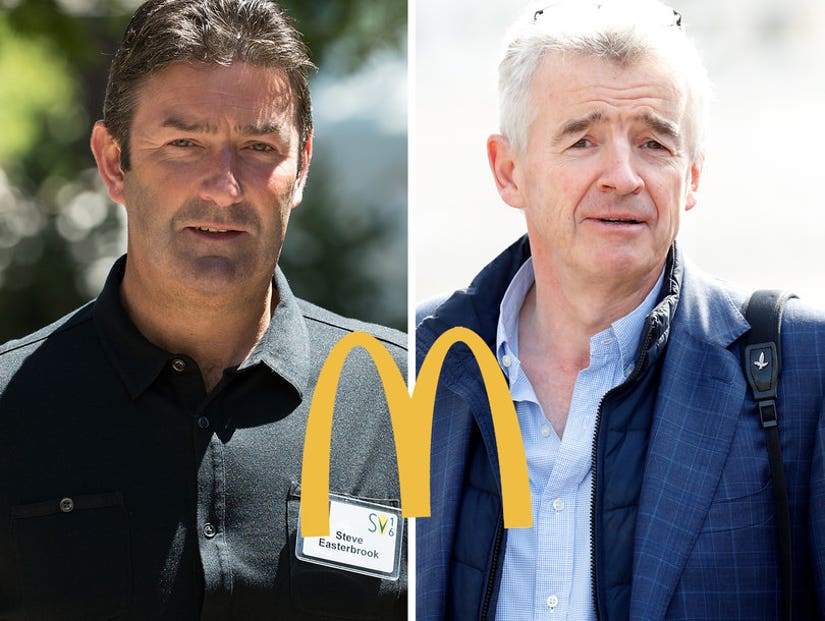 Getty
Ryanair's Michael O'Leary compared the fast food giant to the Catholic Church.
McDonald's should not be imposing morality like it's the Catholic Church -- so says Ryanair boss Michael O'Leary, who slammed the fast food giant for sacking CEO Steve Easterbrook over a consensual relationship with an employee.
"I really get very worried when companies start having policies on people's private activity," he said during an interview on Ian King Live on Monday, Sky News reported.
"If it's consensual between consenting adults - Godspeed."
He added: "The organization that has the most trouble imposing morality on everybody is the Catholic Church... they've had celibacy for 2,000 years and never been able to manage it."
The Irishman said companies should have policies that affect corporate behavior, "but trying to impose policies on what consenting adults do between themselves is a step too far."
"We don't have those kind of policies at Ryanair, but you know, we expect everybody to behave as mature adults and if there's a consensual relationship between managers or between people in Ryanair then that's fine," he added.
His comments come one day after Easterbrook — who is divorced — was sacked for violating company policy.
The UK-born CEO "demonstrated poor judgment involving a recent consensual relationship with an employee," the company said in a statement.
He accepted the company's decision in a statement of his own.
"As for my departure, I engaged in a recent consensual relationship with an employee, which violated McDonald's policy," he wrote. "This was a mistake."
"Given the values of the company, I agree with the board that it is time for me to move on. Beyond this, I hope you can respect my desire to maintain my privacy."
The tech-forward Easterbrook was appointed in 2015, and is credited with setting up the company's highly successful partnerships with third party apps such as Uber Eats and DoorDash.
His severance package includes 26 weeks salary; however it is not clear if this is based on his base salary of around $1.3million, or with bonuses included pushes his take-home far, far higher.
In 2018 he earned $15.9million, and in 2017 he earned $21.8million, putting his hourly pay at around the same as the average employee's annual salary.
His severance also prevents him from working for a competitor or poaching McDonald's staff for a period of two years.