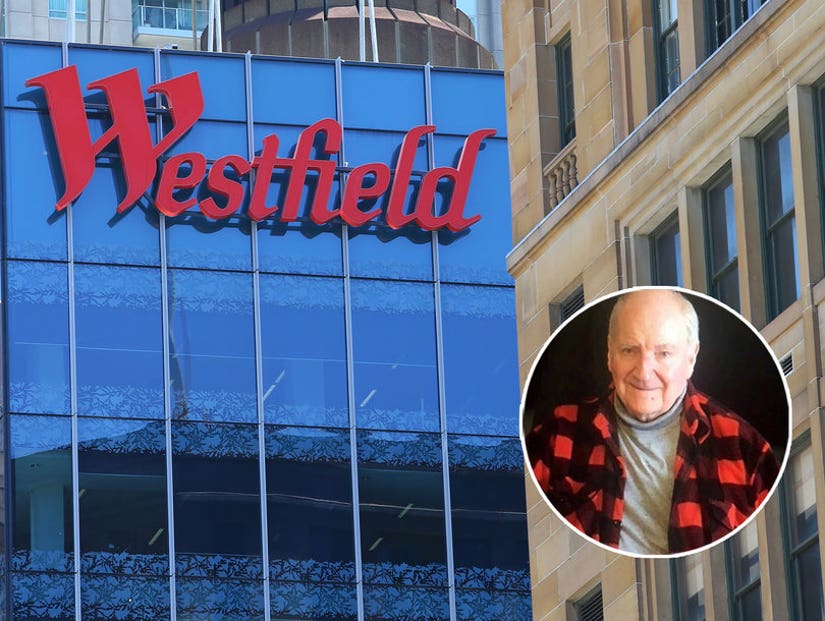 Getty / NSW Police
The inquest heard there is up to eight-and-a-half miles of fire stairs in the mall.
A man's body was found three weeks after he got lost inside a Westfield mall.
Bernard Gore, 71, was found dead in a stairwell of the Westfield Bondi Junction in Sydney on January 27, 2017 — exactly 21 days after he entered, a recent inquest into his death has heard.
Forensic experts claimed he may have been alive for up to two weeks before he died.
The retired barber was holidaying in the city with his wife of 50 years to visit their three adult children who live there.
On the morning he went missing, Bernard left the house ahead of his wife because she wasn't ready and arranged to meet her at the mall — where they had been many times before — in 45 minutes time.
CCTV footage shows him entering through a fire exit door — the last time he was seen alive.
His family searched for him but couldn't find him. They reported him missing to the police and Westfield security, but nobody could locate him.
"Tragically, (it was) not until around 8am on January 27, 2017, that Bernard was found deceased in the fire stairs," counsel assisting the coroner, Anna Mitchelmore said, according to Australia's News.com
"His body was found by a maintenance worker at the bottom of the stairwell he had entered."
She said the body was discovered in a "semi-kneeling position": "It appears that he had been sitting on a chair that was found near his body, and at some stage he had fallen forward and off the chair."
Investigators could not say for sure what he died of, or even how long it had taken him to die; but Mitchelmore said a forensic entomologist analysed data that "indicated to him Bernard died a minimum of one to two weeks before his body was found".
The inquest heard there is up to eight-and-a-half miles of fire stairs in the mall; officers reportedly described it as "somewhat of a maze".
A testifying security guard said that a search of the fire stairs was not among his daily general duties, but that fire doors were checked to ensure they were free of obstructions from the outside on a daily basis.
The push-button exit door at the bottom of the stairwell where Bernard was found had not been opened in the three weeks he was down there, as an alarm would have been triggered.
Bernard's son Mark told the inquest he had bought his dad a GPS enabled watch, but he hadn't worn it that morning because it wasn't working.
He said his dad was strong and resilient and not frail, but was the type who wouldn't bother someone to ask for help if he was lost.
Among the issues being examined are if physical searches and review of CCTV footage by police and security were thorough enough, and whether or not the painted and illuminated signs in the stairwells were adequate.