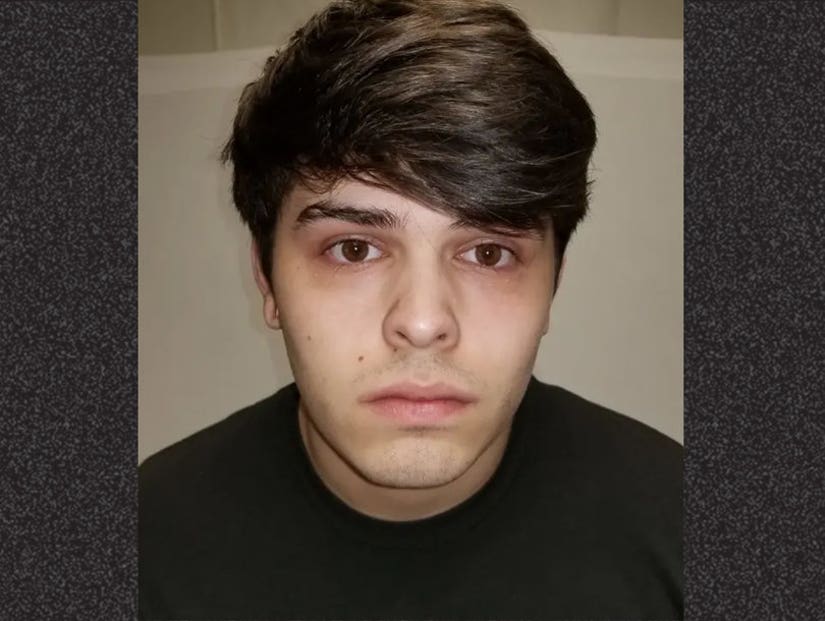 Bergen County Prosecutor
It had raised almost $6,000 in a matter of hours before it was pulled.
GoFundMe has scrapped a legal defense fund for a man accused of killing a teenager.
Michael T. Gaffney, 21, was charged with reckless manslaughter on Saturday after the body of 19-year-old Francis Victoria Garcia was found in the back of her car in New Jersey.
Gaffney claimed Garcia's death was precipitated by drug-fueled rough sex.
The pair had both been at a Halloween party at a high-rise apartment in Hackensack, and had left together.
The 5'8", 180-pound Gaffney told detectives that after taking prescription medication together, they were having rough sex in her car parked on the roof of a parking garage, when she lost consciousness, according to the Daily Voice.
She was taken to Hackensack University Medical Center, where she was pronounced dead. An autopsy revealed "compression injuries" around her neck, indicating she died by asphyxiation.
"At some point during the evening, Gaffney and Garcia went to her car to hang out," the affidavit obtained by People states. "There, the two engaged in sexual intercourse for approximately 20 minutes. At some point, Gaffney placed his hands around Garcia's neck. She subsequently lost consciousness."
After his arrest, his sister Samantha set up a GoFundMe to raise money for his "fair representation".
"We are raising money so that Mike gets fair representation in a world where the media is able to spin anything to match their agenda," she wrote. "Please donate so that Mike's legal expenses can be offset."
"My brother is a great 21 year old kid. ANYONE who knows him will say so. This tragic accident is awful for everyone involved and my heart goes out to everyone.'
Within six hours of its creation the fund had amassed almost $6,000. But on Monday, GoFundMe shut it down and refunded anyone who had contributed.
"I can confirm that we removed the campaign and all donors have been fully refunded because it violated our terms and conditions," a spokesperson told TooFab.
"It's also important to know that the platform is backed by the GoFundMe Guarantee, which means funds are guaranteed to go to the right place or donors will get a refund."
According to GoFundMe's Terms & Conditions, users must agree not to use the service to raise funds for any campaign "that we deem, in our sole discretion, to be for the legal defense of alleged crimes associated with hate, violence, harassment, bullying, discrimination, terrorism, or intolerance of any kind relating to race, ethnicity, national origin, religious affiliation, sexual orientation, sex, gender or gender identity, serious disabilities or diseases, or financial crimes or crimes of deception."
If convicted of second-degree manslaughter, Gaffney faces up to ten years in prison and a fine of up to $150,000.