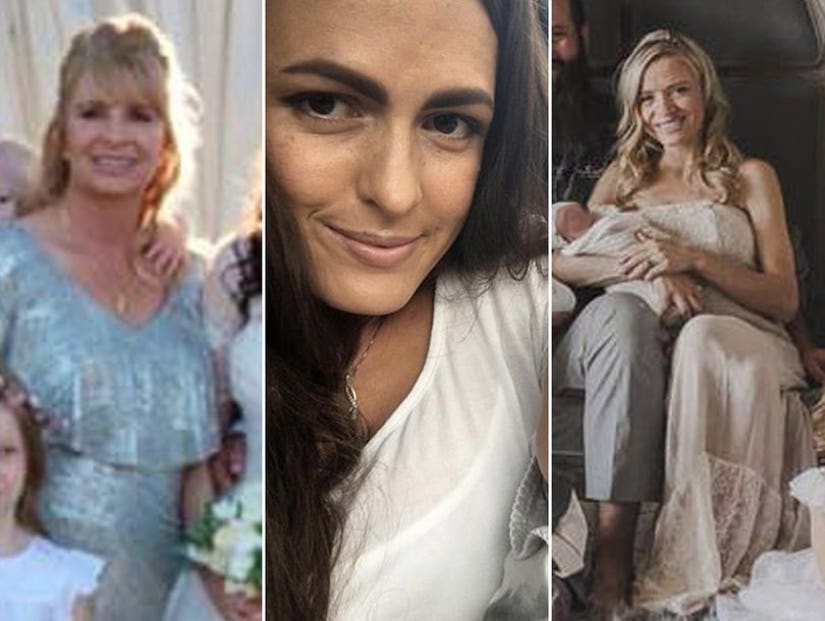 Facebook
President Trump said the US military was standing by to wage war on the Mexican drug cartels.
Nine members of a US Mormon family have been executed in Mexico.
Three mothers and six of their children were gunned down by a drug cartel in what is suspected to be a case of mistaken identity.
Many more children were wounded in the attack, while up to a dozen more family members were reported missing.
All the victims were US citizens and members of La Mora, a Mormon settlement about 70 miles south of the Arizona border, USA Today reported.
The ambushes struck as three separate SUVs were travelling about eight miles apart between the states of Chihuahua and Sonora, both of which border the US.
The gunmen riddled the cars with bullets, causing one of them to explode.
Rhonita Maria LeBaron, 33, was killed along with her 12-year-old son Howard, ten-year-old daughter Krystal and twin six-month-old babies Titus and Tiana, Daily Mail reported.
Dawna Ray Langford, 43, died alongside her two children Trevor, 11, and Rogan, three.
Christina Langford Johnson, 29, was also shot dead; her seven-month-old daughter Faith was found alive on the floor of the car.
Several more children survived by fleeing and hiding, before walking back to town to find help. Devastating pictures shared on social media show the some of the youngsters in hospital covered in blood being comforted by family members.
One relative, Leah Langford-Staddon, sent a panicked message on Facebook looking for help, claiming some of the survivors had been kidnapped.
"3 vehicles with my family members in them were traveling this morning from Sonora to chihuahua and they were ambushed by the mafia. My nephews wife and 4 children were shot and burned in their vehicle, and the rest, 2 women and 10 children were kidnapped," she wrote.
"They are doing all they can in Mexico and we need America's help. Please help get the word out. We need to get them all back home safe. also do not travel to Mexico! The mafia over Sonora and the mafia over chihuahua are in all out war right now!!!"
She later confirmed that nine members of her family had been killed in the attack, while eight survived.
"This is beyond devastation and I can't comprehend the evil in this world," she wrote. "Please pray for our family."
President Donald Trump said it was time to declare war on Mexican drug cartels, and promised President Obrador the US military was standing by.
"A wonderful family and friends from Utah got caught between two vicious drug cartels, who were shooting at each other, with the result being many great American people killed, including young children, and some missing," he tweeted. "If Mexico needs or requests help in cleaning out these monsters, the United States stands ready, willing & able to get involved and do the job quickly and effectively."
"The great new President of Mexico has made this a big issue, but the cartels have become so large and powerful that you sometimes need an army to defeat an army!"
"This is the time for Mexico, with the help of the United States, to wage WAR on the drug cartels and wipe them off the face of the earth," he added. "We merely await a call from your great new president!"