"I mean, we made a love story," Gaga explained. "Of course we wanted people to believe that we were in love."
"Quite frankly, I think the press is very silly," she told Oprah. "I mean, we made a love story. For me, as a performer and as an actress, of course we wanted people to believe that we were in love. And we wanted people to feel that love at the Oscars. We wanted it to go right through the lens of that camera and to every television that it was being watched on."
"And we worked hard on it, we worked for days. We mapped the whole thing out -- it was orchestrated as a performance," Gaga continued. "In truth, when we talked about it, we went, 'Well, I guess we did a good job!'"
Gaga went on to win her first Oscar for "Shallow" and was also nominated for Best Actress. Despite her win, Gaga recalled to Oprah how the award represented "a lot of pain."
"When I won the Oscar for 'Shallow,' I looked at it, and a reporter asked me, 'When you look at that Oscar, what do you see?' And I said, 'I see a lot of pain.' And I wasn't lying in that moment," Gaga explained. "I was raped when I was 19 years old, repeatedly. I have been traumatized in a variety of ways by my career over the years from many different things, but I survived, and I've kept going. And when I looked at that Oscar, I saw pain. I don't know that anyone understood it when I said it in the room, but I understood it."
When Oprah pointed out how Gaga being sexually assaulted would cause "years" of PTSD, Gaga agreed and said, "I have PTSD. I have chronic pain. Neuropathic pain trauma response is a weekly part of my life. I'm on medication; I have several doctors. This is how I survive. But you know what, Oprah? I kept going."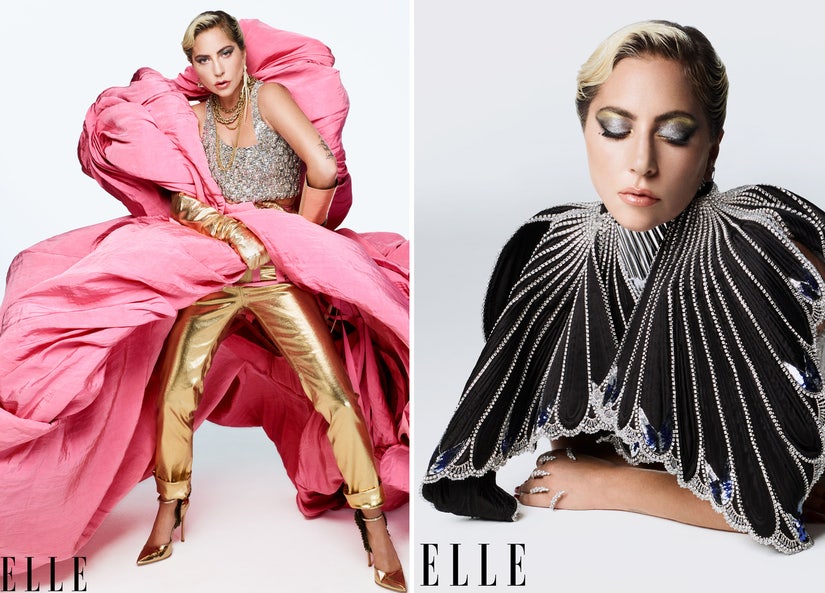 Sølve Sundsbø for Elle
The mention of Gaga's PTSD and chronic pain later led to a bigger conversation about the singer's mental health and how she's living with fibromyalgia, "a disorder characterized by widespread musculoskeletal pain accompanied by fatigue, sleep, memory and mood issues," according to Mayo Clinic.
The Grammy winner recalled how her fibromyalgia and her trauma led to a "psychotic break," which she called "one of the worst things that's ever happened" to her.
"Although there are many different theories about fibromyalgia -- for me, my fibromyalgia and my trauma response kind of go hand in hand," Gaga said. "The fibro for me is a lighter pain; the trauma response is much heavier and actually feels the way I felt after I was dropped on a street corner after I'd been raped repeatedly for months. It's a recurring feeling. So I had a psychotic break at one point, and it was one of the worst things that's ever happened to me."
"I was brought to the ER to urgent care and they brought in the doctor, a psychiatrist," she continued. "So I'm just screaming, and I said, 'Could somebody bring me a real doctor?' And I didn't understand what was going on, because my whole body went numb; I fully dissociated. I was screaming, and then he calmed me down and gave me medication for when that happens -- olanzapine... So I take methocarbamol, and olanzapine, which is probably the most important -- it helped me that day, and that man and all my friends, they saved my life."
The "Born This Way" singer also revealed that she used to be a cutter.
"I think it's an important thing for people to know and hear: I was a cutter for a long time," Gaga explained. "And the only way that I was able to stop cutting and self-harming myself was to realize that what I was doing was trying to show people that I was in pain instead of telling them and asking for help."
"When I realized that telling someone, 'Hey, I am having an urge to hurt myself,' that defused it," she continued. "I then had someone next to me saying, 'You don't have to show me. Just tell me: 'What are you feeling right now?' And then I could just tell my story. I say that with a lot of humility and strength; I'm very grateful that I don't do it anymore, and I wish to not glamorize it. One thing that I would suggest to people who struggle with trauma response or self-harm issues or suicidal ideation is actually ice. If you put your hands in a bowl of ice-cold water, it shocks the nervous system, and it brings you back to reality."
Read more of Gaga's cover story here.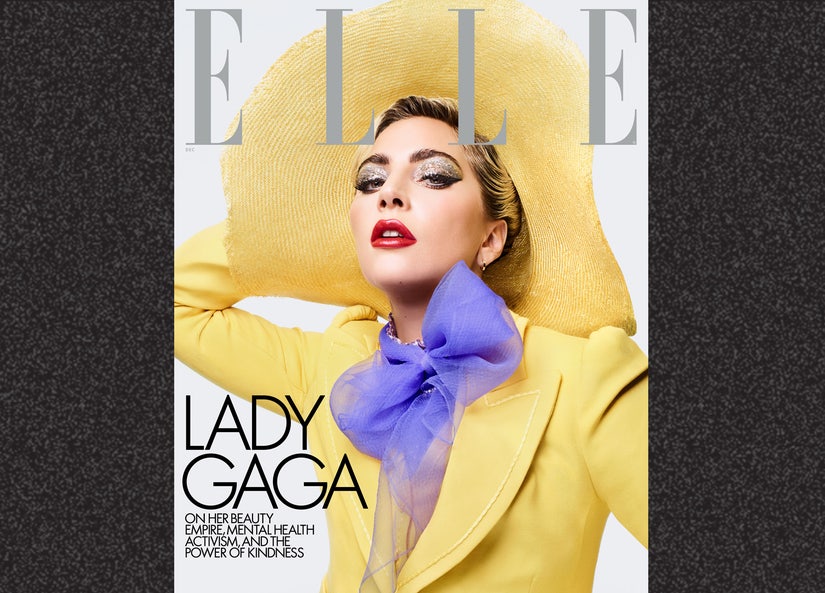 Sølve Sundsbø for Elle