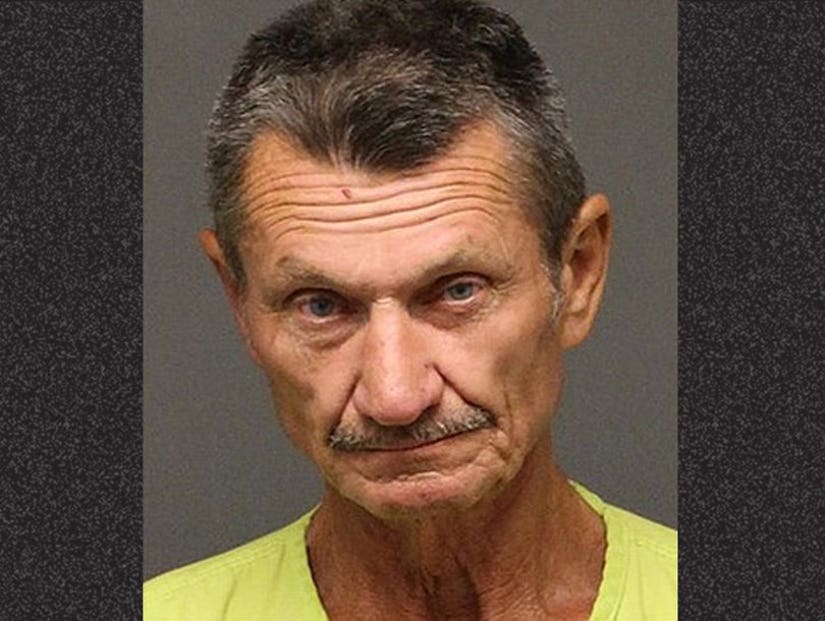 Mohave County Sheriff's Office
The 72-year-old was convicted on Monday after jurors were made to watch the sickening video.
An Arizona man who forced his wife to have sex with her 11-year-old son has been found guilty of kidnapping and torture.
Jerry Gilligan, 72, was convicted on Monday of sexual conduct with a minor, aggravated assault, and sexual exploitation of a minor.
During his trial, the jury had to watch a stomach-churning video he made of the two performing sex acts on each other, and himself.
Deputy Mohave County Attorney Jacob Cote told the court that on September 14, 2016, the boy's mother caught her husband sexually assaulting his stepson in a backyard shed.
He then held the two prisoner in their home, tying them up with rope, chains and duct tape, and beating them with a Taser, knife and a wooden rod, Cote said.
Gilligan also shaved their hair off, and poured battery acid in his wife's eyes.
The alarm was raised three days later when he took them to hospital and the mother asked staff to call the police, according to the Mohave Valley Daily News.
Gilligan's attorney, Sandra Carr, tried to argue the mother, who was then 39, was a gold-digger taking advantage of a lonely and elderly man, claiming he bought her a home, car and motorcycle.
She also argued that nurses found no physical injuries or marks on the boy's wrists or ankles indicating he had been tied up, and questioned why the mother didn't use the computer or any other devices in the home to call for help.
Carr also claimed that the woman re-called police back to the home after an initial search, and that they found more evidence the second time, suggesting the mother had staged some of it.
Gilligan, who is a convicted murderer, will be sentenced on December 5.
In February of 1988, he was arrested and sentenced to life in prison for the slaying of his own stepfather eight years earlier. He was released from prison in October 2014.