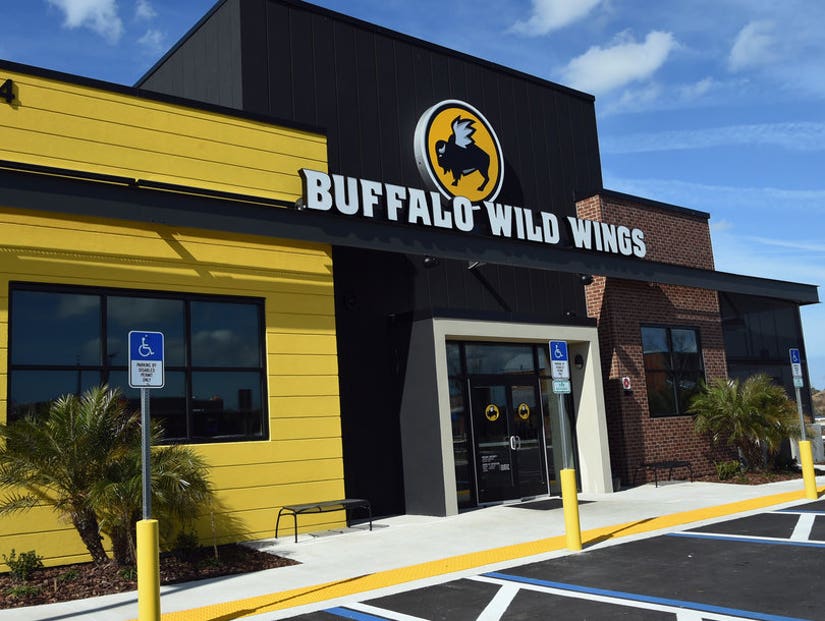 Getty (Stock Image)
The victim had only married last year, and was father to a newborn baby.
A Buffalo Wild Wings employee was killed in a chemical incident in Massachusetts on Thursday night.
The worker died and ten more were hospitalized after inhaling fumes from a chemical reaction from cleaning agents.
Emergency crews were called to the restaurant after receiving reports the man was suffering from nausea after being exposed; he was rushed to Lahey Hospital, but later died.
The eatery was immediately evacuated; ten people — including staff and customers — were treated for breathing difficulties and eye irritation.
Michael Patterson, interim Burlington fire chief, told WCVB one of the chemicals involved as sodium hypochlorite.
"This is a common product used in floor cleaning," he said. "It was just a reaction that led to this."
Patterson said another employee had mixed it on the floor in preparation to clean it, but was immediately forced outside to get fresh air because of the strong fumes. The fatal victim was the co-worker who attempted to clean it up.
"The gentlemen that passed away was an employee of Buffalo Wild Wings who attempted to squeegee the product out of the building when he was overcome," Patterson said.
Friends of the deceased told reporters the man had only married last year, and was father to a newborn baby.
"We're just sitting there and then all of a sudden we start smelling the whatever it was, ammonia or whatever it smelled like, and all of a sudden the inside of my nose starts burning," one customer told WHDH. "We see the employees, like the waitstaff, everybody just flee."
Buffalo Wild Wings said in a statement: "We are shocked and saddened to learn of this horrific accident at our franchise-owned sports bar and are working closely with our franchisee and the authorities while they conduct an investigation. "
"Because the investigation is ongoing, we are unable to share any additional comment at this time."