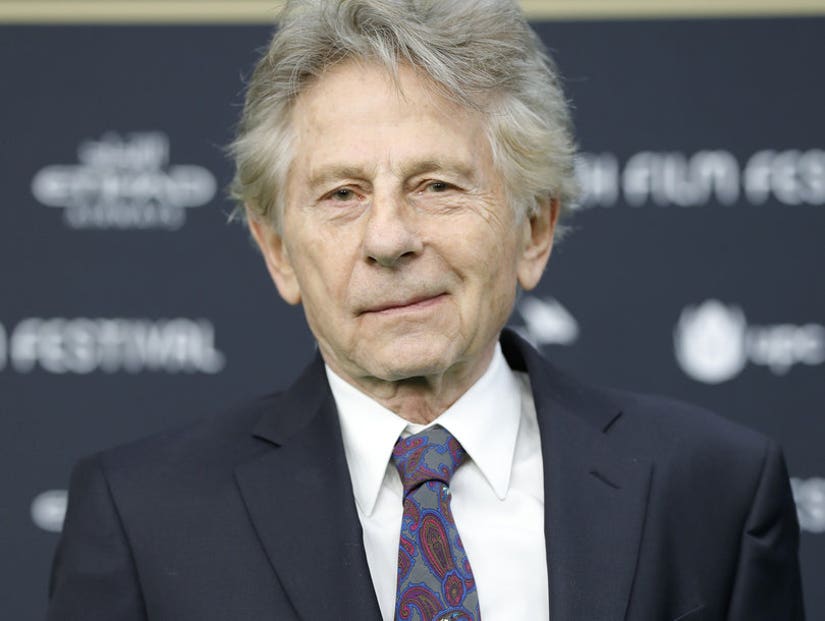 Getty
She said she feared Polanski would kill her to prevent her telling anyone.
Roman Polanski has been accused of raping a teen in 1975.
French actress Valentine Monnier made the claim on Friday in a victim statement given to French newspaper Le Parisien.
The now 62-year-old said she had just turned 18 when the film director "violently raped" her in a Swiss ski chalet.
She claimed she was breaking her silence now, 44 years later, because she was triggered by Polanki's latest film "An Officer and a Spy" (named "J'accuse" in France), about a man who is wrongfully convicted of treason and imprisoned for life... which she claims is an attempted allegory of Polanki's own situation.
Polanski — who is currently wanted in the United States having pleaded guilty to the statutory rape of a 13-year-old in 1977 — firmly denies the new accusations.
Monnier claims she didn't really know Polanski at the time, and was invited on the skiing trip to the Alps by a mutual friend.
She said that at one stage she ended up in a ski lift alone with the then 42-year-old, who asked her in coarse language: "Do you want to have sex?"
She declined. Later that night she said Polanski came into her room naked, tore off her clothes, beat her until she surrendered, and raped her.
She said other guests at the chalet encouraged her to keep silent about it, although she does not name them. She said she feared Polanski would kill her to prevent her telling anyone.
Polanski, who lives in Paris, could not now be prosecuted for the alleged crime, as the statute of limitations has long passed.
TooFab has contacted reps for Polanski seeking comment.
In September, "An Officer and a Spy" won the Grand Jury Prize, the Silver Lion, at the Venice Film Festival. The 86-year-old did not pick the award up in person out of fear of extradition, sending his 53-year-old wife Emmanuelle Seigner in his stead.
While jury chair, Argentinian director Lucrecia Martel, defended the decision to include the film but also said she would not congratulate the winner, claiming: "I don't separate the man from the art."