"Occasionally, guys would come and get me and tell me that the show was on," Joe tells Andy Cohen in previously unseen footage from "Joe and Teresa: Unlocked."
There was one scene in particular, though, that was simply too painful to watch.
In previously unseen footage from "Joe and Teresa: Unlocked," Joe revealed to Andy Cohen that seeing his second youngest daughter, Milania, stare through the window as he got into a black SUV and was taken to prison (Season 7, Episode 4) was so "gut-wrenching," he "couldn't even watch."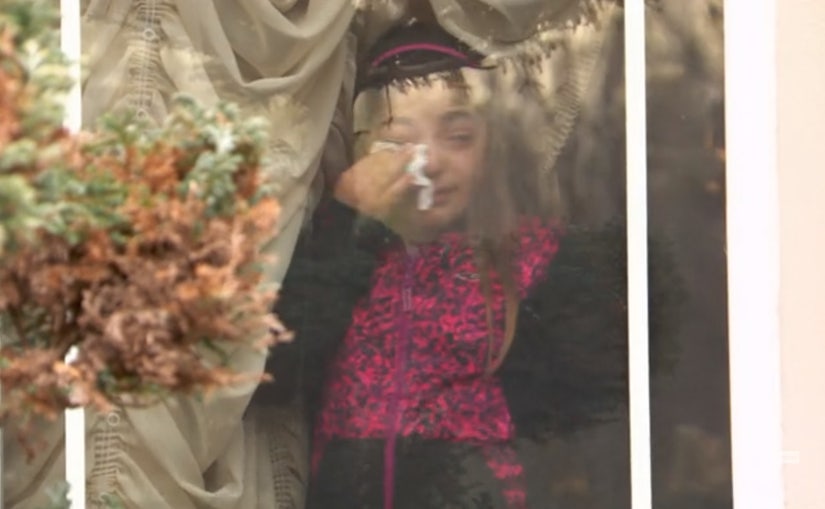 Bravo
"You know, occasionally, guys would come and get me and tell me that the show was on. And occasionally, I would watch a little bit here and there, but not really," Joe said to Andy when asked if he watched any "RHONJ" from prison. "I didn't watch it that much, but I would watch certain things here and there. More like on magazines and stuff like that."
"I did see yous a couple times because when I was in [FCI] Fort Dix [in Burlington County, New Jersey], the first federal prison, there was this one guy, Jack, that loved Bravo," Joe explained, "so he always had the Bravo channel on. When I got to the other prison, which was Allenwood [Low Federal Correctional Institution in Allenwood, Pennsylvania], alright, there was really nobody that had that channel on too much. It was only on once in a while, so I was able to catch clips here and there, but not as much as the first [prison]."
Andy noted, "If your family was on TV, I would think that you would make a point to watch. Was it just too painful for you?"
"You know, it was actually painful to watch them on television," Joe replied. "It was actually sad. I saw the one, I remember the one episode where my daughter was waving through the window when I was leaving to go to Fort Dix, and that was like gut-wrenching. I couldn't even watch that."
Joe has been living in Salerno, Italy, since his release from ICE custody, awaiting the court's final decision in his ongoing deportation case.
Teresa and their four daughters -- Gia, 18, Gabriella, 15, Milania, 14, and Audriana, 10 -- just left Salerno on Sunday after spending four days visiting Joe, and while the trip was short (they arrived last Thursday), Gia hinted that the family wouldn't be apart for long. "Love you see you soon," she captioned one of her last photos with her father.
The whole family -- including Joe, who's new to Instagram -- documented the heartwarming trip, with photos of all six of them together as well as individual shots with Dad. They spent time exploring his new home in Salerno, bonding with family members they hadn't seen in years and visiting the Amalfi Coast.
It had been almost four years since all six Giudices were in the same place at the same time due to financial crimes that landed both parents in prison.
In January 2015, Teresa spent 11 months behind bars for her participation in Joe's unlawful behavior. In March of the following year, Joe began his sentence for mail, wire and bank fraud. In March of this year, he was released from prison and transferred directly to an immigration detention center, where he spent seven months. Then in mid-October, he was granted permission to await the fate of his deportation case in his native country.
"The Real Housewives of New Jersey" airs Wednesdays at 8 p.m. on Bravo.