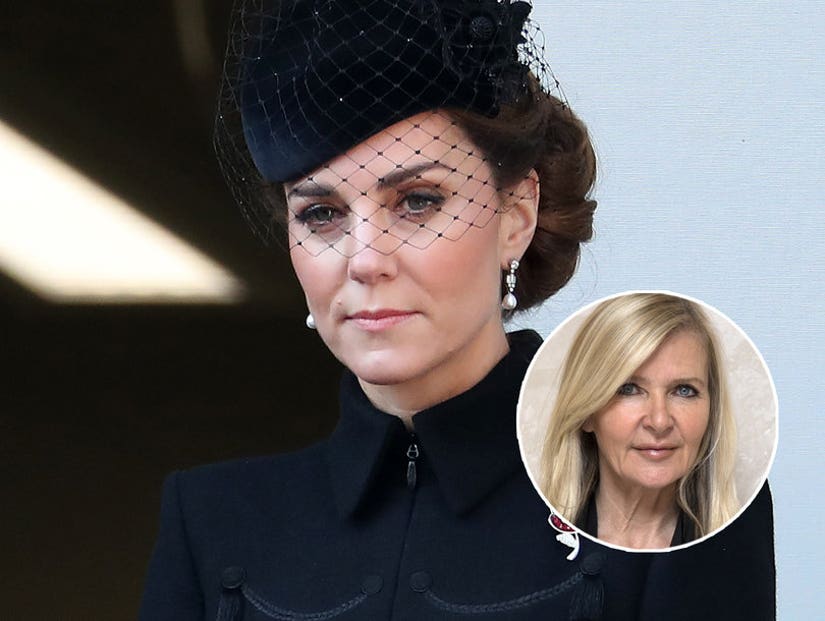 Getty
The Duchess of Cambridge's favorite dressmaker is just one of the latest celebrities to fall victim to moped criminals in London.
One of Kate Middleton's favorite designers was mugged by axe-wielding criminals on mopeds outside London on Wednesday.
Amanda Wakeley -- who has dressed countless celebrities and royalty including Princess Diana -- suffered the harrowing ordeal near Chelsea after the two thieves let the air out of her car tires, stalled her and drove up to steal her watch.
"Amanda is fine but obviously this has been a terrifying experience for her," a spokeswoman for Wakely said in a statement.
Wakely's husband Hugh Morrison shared a picture of the assailants on social media through a private account and described the incident.
"Urgent. Amanda Wakeley was mugged this morning for her watch as she was getting into her car," the post read, according to Mirror.
"The moped assailants had earlier let down her tyres to make her stop to investigate and came up behind her, threatening her with an axe," Morrison continued.
"She is unhurt but naturally shocked. The police have been amazing but say that this happens five to six times every day in the Royal Borough of Kensington and Chelsea and have asked us to share this. There were lots of witnesses and the police feel that the culprits will be caught," he added.
"In the meantime, Amanda just wants to share her experience and hopes that everyone stays safe."
A Met Police spokesman said, "Police were called at approximately 9.30am on Wednesday, Nov 13 to reports of a robbery in Ashburnham Road, SW10. The victim, a woman believed aged in her 50s, was threatened by two males on a moped. One was armed with an axe. Her watch was stolen during the incident."
"No reports of any injuries. No arrests; enquiries into the circumstances continue," the spokesman added.
Wakeley is one of the latest celebrities to fall victim to moped criminals in London. Stand-up comic Michael McIntyre was robbed by a gang of hammer-wielding thieves on mopeds as he waited to pick up his children from school last year. And Arsenal footballer Mesut Özil fought off knife-wielding moped thugs earlier this year.
The number of moped crimes in London, however, have more than halved from 20,973 to 9,723 since police cars started ramming into suspected criminals on mopeds beginning November 2018, according to a briefing from Scotland Yard.