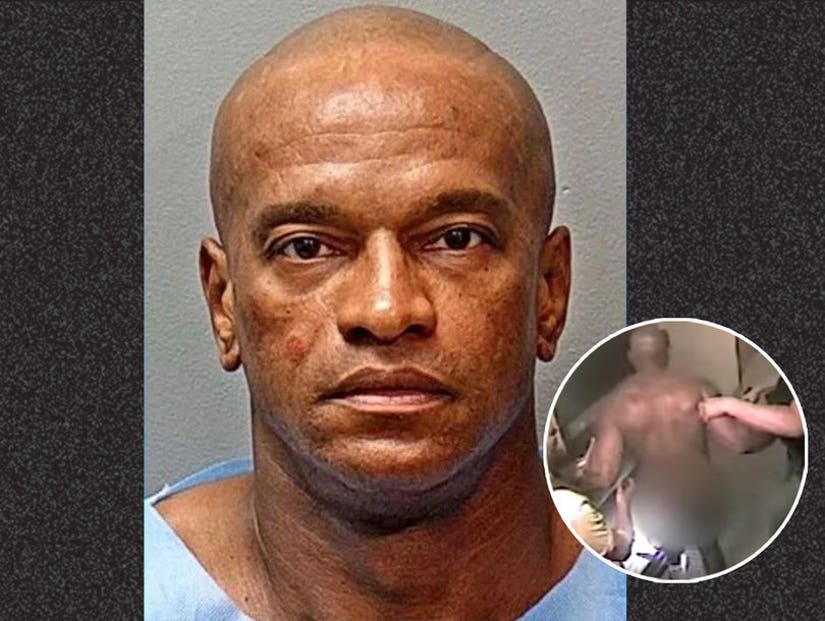 Fort Worth PD
The little girl was snatched from her mother's arms in broad daylight.
Police in Texas have released dramatic bodycam footage of the moment an eight-year-old girl was rescued from a kidnapper.
The shocking footage shows Fort Worth PD dragging 51-year-old Michael Webb from his hotel room, naked, before finding his victim hidden in a laundry basket inside.
An officer from a different police department had searched the hotel room hours earlier but came away empty-handed; Webb subsequently admitted threatening to kill the child's family if she didn't stay hidden.
The little girl's kidnap was also caught on camera: on May 18 a doorbell camera captured the moment Webb snatched her from her mother's arms in broad daylight, as they walked in a leafy suburb in Fort Worth.
The horrifying footage showed the child's mom running down the street screaming frantically for help, after trying and failing to fight Webb off. He threw her to the ground and sped off in a car with her daughter.
The newly-released bodycam footage, obtained by Inside Edition, shows armed officers surrounding the hotel room, using a battering ram to smash the door in and dragging Webb into the hallway and cuffing him.
Searching the room by torchlight, the child finally pops her head out of the laundry basket to cries of "Here she is! We got her!"
"We need an EMT!" the rescuing officer can be heard shouting. "Come on sweetheart. You're safe. You're going to be okay."
Webb was convicted of kidnapping in September, and last Thursday sentenced to life in prison.
The officer who handled the first attempt to find her, Forrest Hill Sgt. Richardson Wolfe, was subsequently fired.
An investigation found that after receiving a tip off the suspect's car was parked at WoodSprings Suites hotel in Forest Hill, he searched the room for just 90 seconds before giving up.
After receiving a second subsequent tip-off that the child might be in the hotel room, he expressed doubt that it was the suspect's car.
His response — described by Forest Hill Chief Dan Dennis as "shocking ineptitude" and "woefully incompetent" — were caught on camera but not released to the public.
"After looking at all of it, I wouldn't have wanted him to respond to the call if it was my 8-year-old, so I can't keep him on staff," Dennis said, according to WFAA.
Wolfe has filed an appeal in an attempt to get his job back.