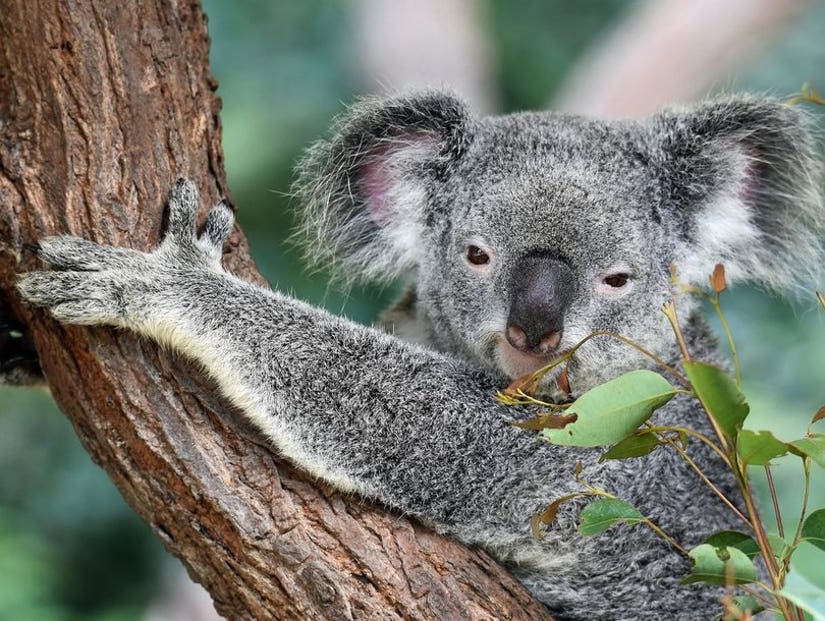 Stock Image — David Clode / Unsplash
A spokesperson for the hospital said Lewis the koala's survival was "50-50 at this stage."
UPDATED ON 11/26/19 @ 10:22 AM:
Lewis, the koala that shot to fame after being rescued from the massive Australian wildfires, has died.
Port Macquarie Koala Hospital made the decision to euthanize Lewis Tuesday after veterinarians inspected his wounds, the hospital said in a Facebook post.
"We placed him under general [anesthesia] this morning to assess his burns injuries and change the bandages," the statement read. "We recently posted that 'burns injuries can get worse before they get better.' In Ellenborough Lewis's case, the burns did get worse, and unfortunately would not have gotten better."
"[Our] number one goal is animal welfare, so it was on those grounds that this decision was made," the statement concluded. "We thank you for your ongoing support."
ORIGINAL STORY ON 11/21/19 @ 3:31 PM:
New South Wales, Australia, is ablaze -- and it's not just humans that are facing danger.
Conservationists fear that as much as two-thirds of the area's koala habitat was destroyed by the recent wildfires in the area and that as many as 350 koalas may have perished among the flames.
Lewis the koala was facing a very similar fate on Wednesday. He was found badly burned by motorist Toni Doherty, and was rescued crying and screaming as she wrapped him up in a shirt and took him to Port Macquarie Koala Hospital, where he was hooked up to an oxygen mask and given emergency treatment for his severe burns. Watch the dramatic rescue here:
"I've never heard a koala before. I didn't realise they could cry out. It was just so heart-rending and I knew I needed to get him out of there as quickly as possible," Doherty said to Australia's 9News.
While footage of Lewis at the hospital shows him healthy enough to nibble on the eucalyptus branches by his bed, he isn't completely out of the woods yet. A spokesperson for the hospital said Lewis' survival rate was "50-50 at this stage."
His hands and feet are almost completely burnt, and his chest is severely injured as well. Even if he does pull through, he may never be allowed back into the wild again. Lewis is currently recovering in a koala home away from the hospital, and has been bandaged up and given plenty of antibiotics.
Lewis is around 14 years old ... he's well enough to have a munch on some eucalyptus leaves this morning. Is still suffering some serious burns after being rescued from a bushfire yesterday. 🐨 @9NewsSyd pic.twitter.com/OFzX9PqfeW

@lizziepearl
If you're feeling generous, Port Macquarie has started a fundraiser to protect Australia's koala habitat, and you can donate here. The proceeds will be used to take in injured koalas as well as to roll out portable water stations for thirsty wildlife across the fire-ravaged region.
The fires in New South Wales have destroyed 577 homes so far and killed four people. Wildfire season started early in Australia this year due to a flammable combination of above-average temperatures and below-average rainfall.