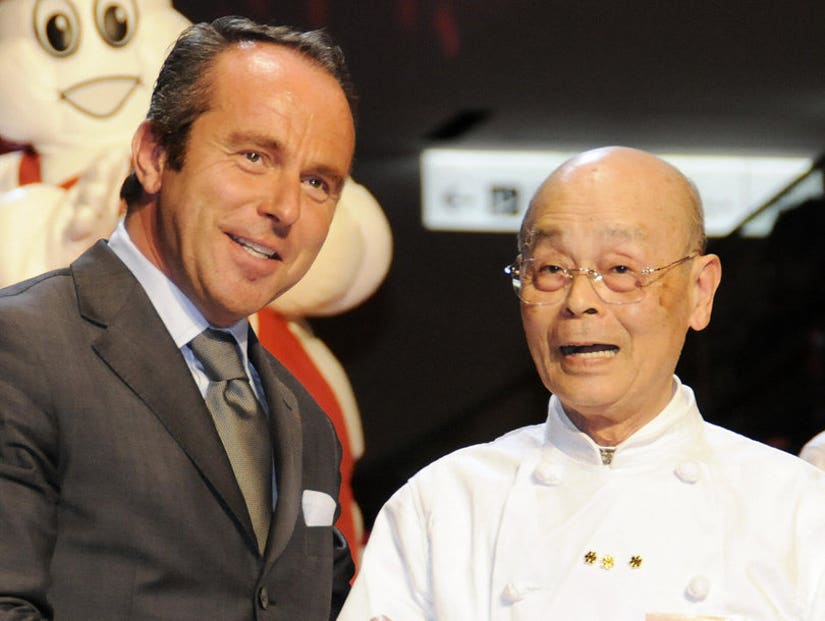 Getty
What's the point of being in a food guide if you can't eat there?
The world's most elite sushi restaurant essentially just lost all it's Michelin stars... because it is too elite.
Sukiyabashi Jiro, made globally famous by the acclaimed 2011 documentary "Jiro Dreams Of Sushi", has been removed from the Tokyo Michelin Guide because it is nearly impossible for a regular diner to eat there.
The tiny restaurant run by 94-year-old Jiro Ono and his son Yoshikazu, only seats ten people, and has been deemed closed to the public by the famous food bible.
"We recognize Sukiyabashi Jiro does not accept reservations from the general public, which makes it out of our scope," a Michelin representative said in a statement, per The Guardian.
"Michelin's policy is to introduce restaurants where everybody can go to eat."
She insisted it was not true to say the restaurant "lost stars"; but rather it is not subject to coverage in the guide.
The tiny eatery, situated in a Tokyo subway station, was the first sushi restaurant in the world to attain the three stars.
Among its famous clientele is President Barack Obama, who dined there with Japanese Prime Minister Shinzo Abe in 2014, declaring it the "best sushi I've ever had" (even though he reportedly couldn't finish the famed $360 20-course tasting menu).
Aside from being a world leader, famous star, or friend of the chef, the only way of getting in is through the concierge of a luxury hotel.
Indeed its website warns: "We are currently experiencing difficulties in accepting reservations and apologize for any inconvenience to our valued customers."
"However, as our restaurant can only seat up to 10 guests at a time, this situation is likely continued. Please note that we will not be able to accept telephone reservations until further notice."
The Michelin Guide was first published in 1900 by the tire company as a way of encouraging motorists to travel and therefore increase demand for tires; it has since become the most respected food guide in the world, with the awarding of just one of its famed stars able to dramatically affect the success of a restaurant.
Last week, Korean chef Eo Yun-gwon said he was suing the guide for including his Ristorante Eo against his wishes.
"Michelin Guide is a cruel system. It's the cruelest test in the world. It forces the chefs to work around a year waiting for a test [and] they don't know when it's coming," he told CNN.