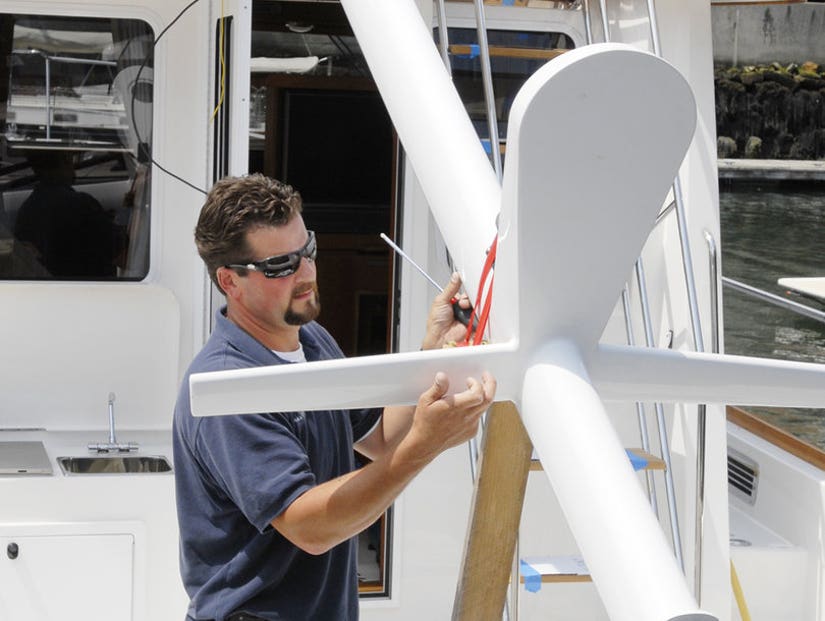 Getty
The man was snorkeling with friends in Palm Beach on Thanksgiving when the horrific accident occurred.
A marine biologist was snorkeling with friends in Palm Beach on Thanksgiving when his arm was cut off after being run over by a boat's propeller.
Carter Viss, 25, was struck by a 36-foot Yellowfin vessel when its operator Daniel Stanton, 30, spotted diving flags about 200 feet from the shore and attempted to throttle down in time, but he was too late, according to Carter's mother, Leilla Viss, in a post on Caring Bridge.
When Carter was pulled from the water, "he didn't have an arm," Samantha Marulli told WPTV. "Everybody was hugging each other and crying. It was a very catastrophic scene."
Carter lost his right arm, broke his left wrist, and has severe injuries to both legs.
'Carter was conscious arriving to the Hospital and has since demonstrated that he is a fighter. We know this will radically change Carter's life and he will go through many surgeries on his journey to recovery- BUT- we also know that Carter is strong, determined, in excellent health and he serves a mighty God!" Leilla shared on the website.
A good Samaritan had spotted Carter's arm in the waters and the Coast Guard fished it out, but the damage had been done, as Carter is now in critical condition.
"Carter can move his toes. Because his feet are so swollen, the caregivers regularly use ultrasound to listen for a pulse in each foot. For the past days, we have heard a pulse in both feet. It is crucial that this continues so that his legs can be saved," Leilla shared today.
"Right now, surgeons are carefully and thoroughly washing each of his wounds to keep out nasty infections that could be brought on by shallow, warm sea water," she continued.
"As his family, we are forever grateful to his friends, coworkers, and church family in Florida who were God's hands and feet when we could not yet be there," she added.