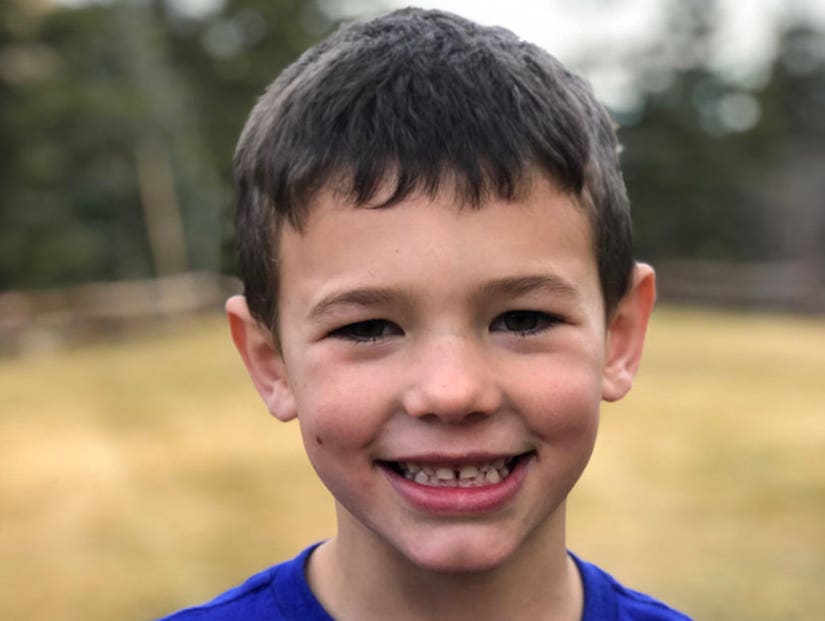 Utah County Sheriff's Office
He was sitting in his dad's lap when the vehicle "bounced or lurched".
A six-year-old boy has been killed after falling in front of a snow plow he was riding in with his dad.
Herman Slaughter was sitting in his father Nathaniel's lap in the Kubota Skid Steer loader when the vehicle "bounced or lurched" police said, causing the child to tumble forward and into its path.
He was then struck in the head by the bucket, and died.
The tragic incident occurred at Aspen Grove Family Camp in Provo Canyon, Utah, on Friday, where Nathaniel and his boys were helping to clear the snow.
Herman's nine-year-old brother, who was also in the cab at the time, was unhurt.
The father attempted to give CPR until paramedics arrived, but there was nothing they could do when they did, and the boy was pronounced dead at the scene.
His body was taken to a medical examiner's office for an autopsy; but according to Utah County Sheriff's Sgt. Spencer Cannon, officials "don't expect any information from the autopsy that we don't already know from our investigation at the scene."
"There's nothing to indicate that this was negligent or that this was anything other than a tragic accident," he said.
A GoFundMe set up to raise money for the family quickly accumulated $24k.
It described Herman, one of four brothers, as "a six-year-old boy with a great love of life. Always smiling and happy," and a best friend to his siblings.