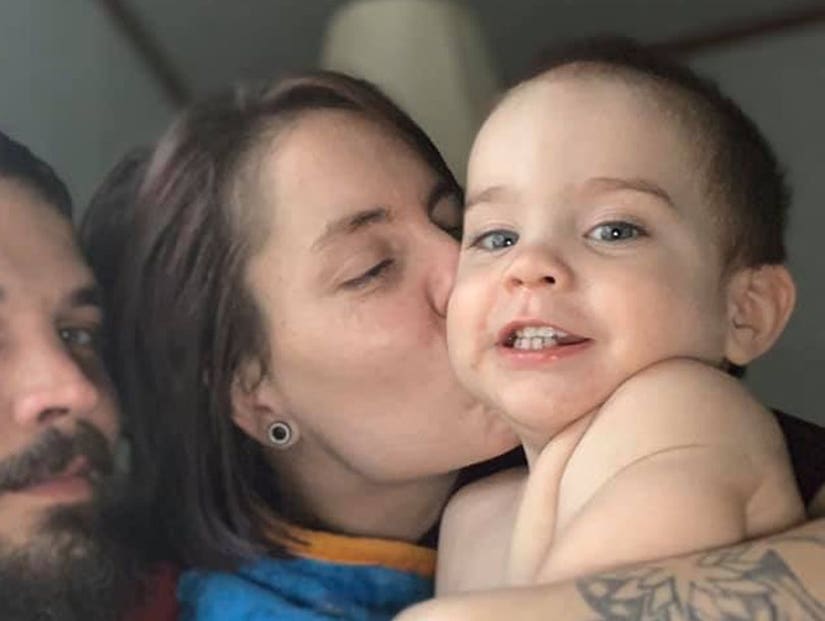 Facebook
The puppy also died trying to protect the boy.
An Arkansas toddler died trying to rescue his puppy from a fire on Saturday night.
23-month-old Loki Sharp and his parents Kurtis and Deshay were with friends outside their home in Gentry when it caught fire.
In the confusion of calling for help and trying to tackle the blaze themselves, the couple lost track of their son, who ran back into the house to try to save his pet dog.
Loki's devastated father revealed afterwards that the puppy also died trying to protect his son from the flames.
"I just wanna stop here and say never take your children for granted," he wrote on Facebook, per Metro. "Cherish every waking moment with them!!!!"
"We love u bubba and we know your in a better place!!!!"
A Facebook fundraiser set up by the couple's colleagues has already raised over $7.5k towards hospital bills, funeral costs, and new housing.
"One of our dear representatives lost everything in a house fire. Not only did they lose their belongings but also a precious child," it read. "The last thing we want the family to worry about during this very difficult time is money."
"Most importantly please pray for this family."
Loki's funeral will be held on Saturday; the family asked that mourners not wear all black, but come in Loki's colors of red, white and black.