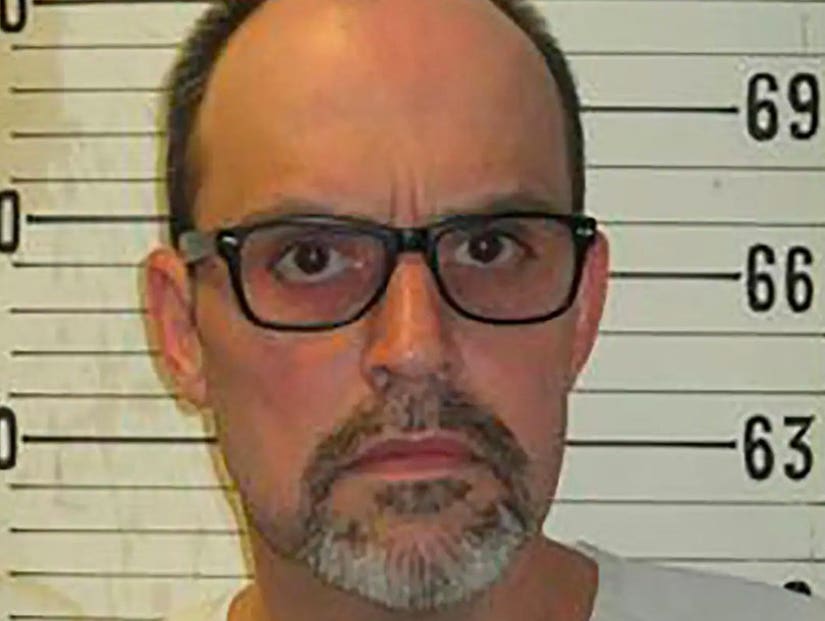 Tennessee Department of Correction
Lee Hall lost his eyesight while on death row for the murder of his ex girlfriend.
Lee Hall is set to be executed in Tennessee on Thursday night — but he should't be because he is blind, his lawyers have argued.
The 53-year-old, who could see perfectly well when he burned his ex-girlfriend alive 28 years ago, is scheduled for the electric chair, which he opted for himself over lethal injection.
But his defense have argued that the execution should be commuted because of his disability, citing research that blind people are more sensitive to pain.
Hall went blind after developing glaucoma while on death row, which the state Department of Correction refused to treat, his attorneys claim.
"Lee Hall is blind and vulnerable," attorney Kathleen G. Morris wrote in a since-rejected Supreme Court filing last year, according to the Washington Post.
"If confined to prison for the remainder of his natural life, Mr. Hall bears no practical risk of harm to anyone."
She said the spectacle of his execution — guiding him to the gurney — would "offend humanity."
Yet guided to the gurney he shall be, after State Governor Bill Lee on Wednesday refused to grant an 11th hour stay.
The only thing that can stop it now is the federal courts; if not, "Tennessee will become the first state in modern United States history to electrocute a blind man," attorney Kelly Gleason said on Wednesday. "It is a sad day for justice in the state of Tennessee."
But according to the family of his victim Traci Crozier, it is a day of justice they have been waiting for for almost three decades.
In fact, her sister Staci Wooten said in 2014 she hoped he was fully blind by the time he was executed "So that when that juice is going in his arm, he won't even know when it is going to hit. And he has to suffer while he sits there and wonders. The longer, the better. Traci had to suffer, and now he needs to suffer."
Traci was burned alive in her car on the night of April 16, 1991. The former couple had gotten into an argument; when she laughed at his suggestion they get back together, he got out of the car, stuffed a paper towel into a gas container, lit it, and threw it back in.
According to the Tennessean, she fretted over her hair, not realizing she had 3rd-degree burns to 95 per cent of her body. She died the next day, having never lost consciousness.
Lee will enjoy a Philly cheesesteak, two orders of onion rings, a slice of cheesecake and a Pepsi as his last meal before he is put to death via electrocution on Thursday night.
Since the death penalty was re-instated in the US in 1976, only one other blind convict has ever been executed: 76-year-old Clarence Ray Allen in 2006. Similarly, his lawyers fruitlessly argued it amounted to cruel and unusual punishment.
Even when he survived a heart attack months before his execution, he asked to be allowed to die in the event of another, but was refused and told he would be resuscitated so he could be executed.
He died via lethal injection, having been helped from his wheelchair to the gurney by four guards.