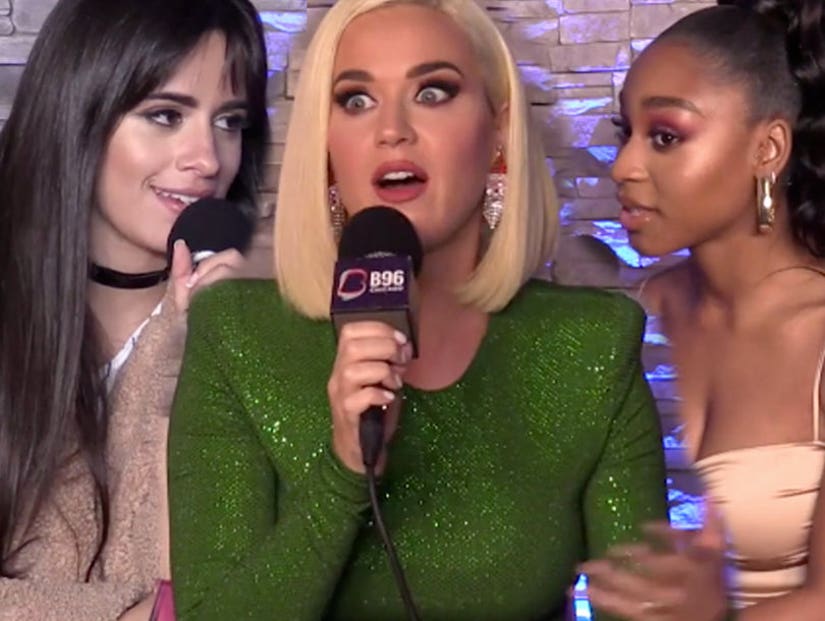 B96
Normani, meanwhile, reveals what she's most proud of from 2019.
2019 is coming to an end and with the new year comes a new decade.
Throughout the twenty-tens, we've seen mainstays continuing to dominate and a ton of new faces entering the charts. But looking back, what really stands out above the rest?
For Cabello, one song popped into her mind almost immediately. "I'm gonna say One Direction's 'Kiss You,'" she said, naming the boy band's 2013 single from their second album, "Take Me Home."
"I think that was at the start of the decade. I have no reason behind that, that just is the first thing that popped up in my mind," she explained. "It just reminds me of being 15 and on 'X Factor' with One Direction and excited about stuff. Shoutout to Niall, I love him. I love his new songs too!"
Katy, however, couldn't pick one -- so she was instead asked to name which of her own songs she'd consider her song of the decade.
"'Firework always goes off," she revealed. "It doesn't matter if you're 8 or 80. Everybody's just like [screams]. They're grabbing the person next to them, that's the beauty of music."
"It's kind of like sports, everyone comes together under one roof, there's this community and there's this vibration and energy and camaraderie," she continued. "There's a shared interest and everybody bonds and I feel like we're all kind of alone and isolated in our social media, when we do get out and dance and unite with strangers we feel like humans again. I love that songs do that for us."
Speaking of dancing with strangers, when Normani was also asked what she's most proud of from 2019, she cited her collaboration with Sam Smith.
"That record, shooting the music video, we couldn't have even predicted it would have been as massive as it was," she said. "We knew it felt special. I just love those moments, it's not too pre-meditated or pre-thought out, it just felt good and we're very very proud it did what it did."