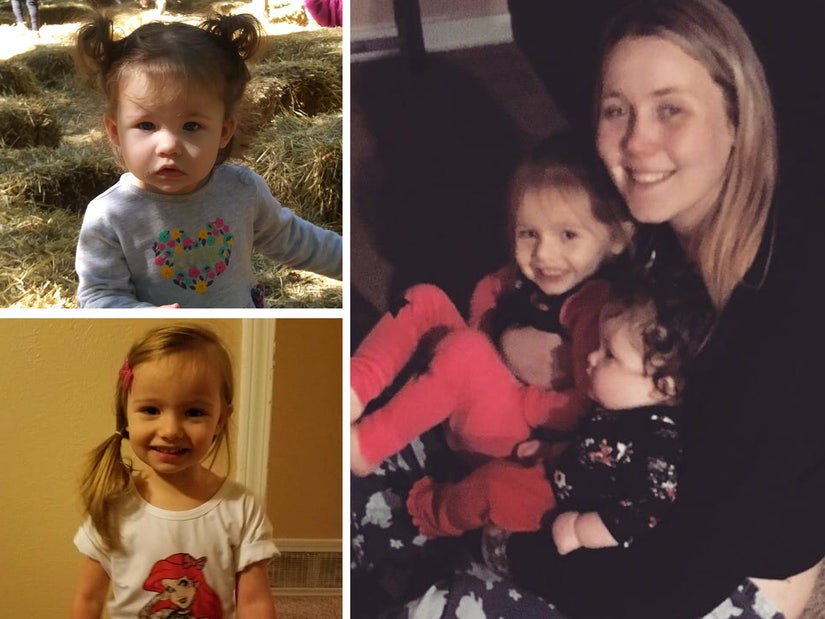 Facebook
The kids died trapped in the hot car after their mother overdosed, investigators believe.
update 7/29/2020 11:07 am
Natalie Chambers' family tried to issue an Amber Alert -- but police told them she didn't qualify.
The 31-year-old mother and her four- and two-year-old daughters were all found dead in her car in a furniture store parking lot in Farmer's Branch on Thursday, having been missing for more than 24 hours.
Investigators believe that Chambers may have died of an overdose, and that her children subsequently died of heat stroke trapped in the back of the car.
Family members told InForney that the mom had struggled with drug and alcohol addiction in the past but had pulled through; however the COVID pandemic had pushed her back into depression.
On Wednesday, Kaufman County Sheriff's Office confirmed to TooFab that the family had asked for an Amber Alert to be issued, but it didn't meet the criteria because their was "no immediate threat" to the children.
Per Amber Alert police guidelines, the missing persons must be "at immediate risk of being put in danger," Public Information Officer Jolie Stewart said.
Situations include being abducted by a non-family member, or a family member who does not have custody and may be intent on harming them, or a suicidal family member, she said.
She added that Chambers' history of drug abuse would not have automatically triggered an Amber Alert.
Amber Alerts are named for Amber Hagerman, a nine-year-old girl who was abducted and murdered in Arlington, Texas in 1996.
When triggered, an alert is broadcast to public, internet and satellite radio and television stations; cellphones, billboards and road traffic signs; and social media and search engines; vastly increasing the chances missing persons will be spotted and reported by a member of the public.
According to the Sheriff's Office, almost everyone who reports a missing person requests an Amber Alert.
A doorbell camera showed Chambers leaving her house with her daughters, en route to a play date, at 8:06 a.m. on Wednesday.
CCTV footage shows her pulling into the parking lot shortly after 9 a.m., and switching the engine off.
Nobody entered, exited or approached the vehicle until 25 hours later, when the three bodies were finally discovered. Temperatures reached highs of 93°F during that time.
Police have yet to formally confirm the causes of death; however there was no evidence of foul play, no suspect is being sought, and evidence collected at the scene indicated an overdose.
original story 7/23/2020 2:32 pm
A Texas mother and her two children have been found dead in her car in a Dallas parking lot.
Natalie Chambers, 31, and her daughters Izabel 4, and Elise, 2, had been missing since Wednesday morning, having never turned up for a play date.
According to Kaufman County Sheriff's Department, the trio left their home in Forney at around 8 a.m., headed to Grapevine, around 43 miles away on the far side of Dallas.
Natalie's cellphone was last pinged around 1 p.m. near Interstate 635 and Midway Road in Dallas, WFAA reported.
When the alarm was raised, police searched overnight, but didn't make the grim discovery until 10 a.m. on Thursday morning.
Her 2008 blue Ford Escape was found in the Freed's Furniture parking lot off the LBJ Freeway in Farmers Branch, around 13 miles short of her destination, with all three bodies inside.
Police have yet to reveal the causes of death.
Natalie's sister Jessica Purcell told CBS DFW in a statement: "Natalie was hilarious and charismatic and never met a stranger. She fiercely loved her girls and was an inspirational mother. I always used to tell her I'm glad she did it (motherhood) first so I can steal parenting tips from her."
"Izabel and Elise were happy and so very smart and witty. Izabel got that her mom's sassiness and Elise got her humor. They were beautiful and perfect. Our hearts are completely shattered."