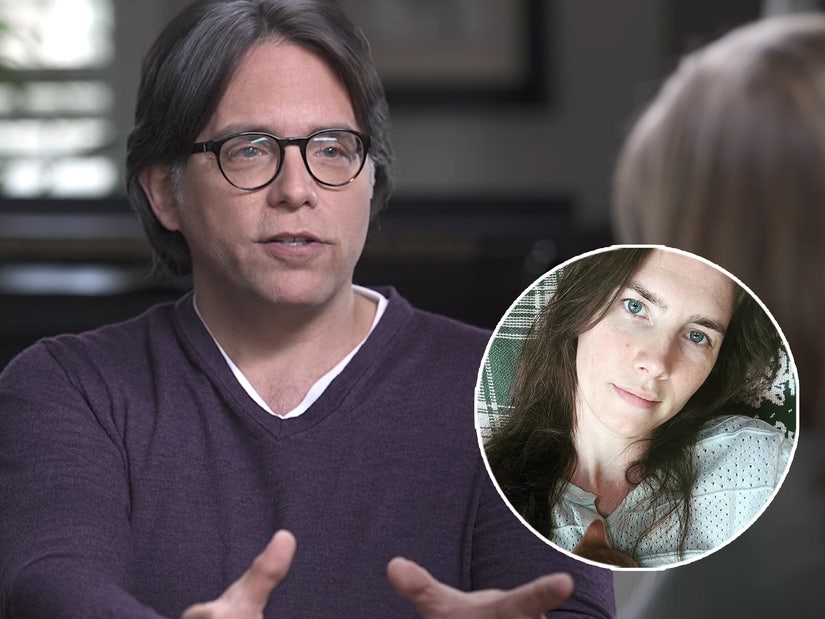 YouTube/Instagram
Keith Raniere headed the group, which has been called a "sex cult" by some of its former members.
Amanda Knox has signed a petition to have authorities investigate the conviction of NXIVM leader Keith Raniere.
Raneire was found guilty of sex trafficking, racketeering, and forced labor conspiracy in 2019. During the trial, witnesses said a smaller entity within NXIVM, called "DOS," branded women with Raniere's initials near their genitalia and forced them to have sex with him, according to court documents.
Knox, whose own 2007 conviction of murdering British student Meredith Kercher in Italy was eventually overturned, revealed that she joined a bid to have federal prosecutors questioned about alleged evidence, jury and witness tampering in Raneire's case.
"I was contacted by some former members of NXIVM who claim that Mr. Raniere has been wrongfully convicted, and that the story being told in the media is wrong," she told Albany Times Union. "I personally do not know enough about the case to make any judgments about whether his conviction is wrongful or not."
"These supporters of Mr. Raniere asked me to sign a petition asking the prosecutors in the case to affirm some principles of prosecutorial conduct that any prosecutor should be able to affirm, such as not engaging in perjury, not tampering with evidence, and not threatening witnesses," she continued. "I signed the petition because violation of these practices would constitute prosecutorial misconduct, regardless of Mr. Raniere's guilt or innocence."
A lawyer for Raniere's alleged victims, Neil Glazer, called the petition "absurd in so many ways."
"I've never seen anything like this bizarre document in all my years of legal practice," he told the outlet. "This is nothing more than a publicity stunt, orchestrated by Raniere to throw up smoke and mirrors and to peddle conspiracy theories to keep his remaining disciples in the fold."
Raniere founded NXIVM in 1998 and marketed it as a self-improvement organization with workshops that were a part of the Executive Success Program, or ESP. NXIVM was said to have used the classes as a recruiting platform for DOS in which "women were branded and forced into sexual slavery", according to The New York Times.
Raniere could be sent to prison for life when his sentencing occurs on October 27.
Allison Mack of "Smallville" fame was allegedly a "master" in DOS and is facing prison time as well.