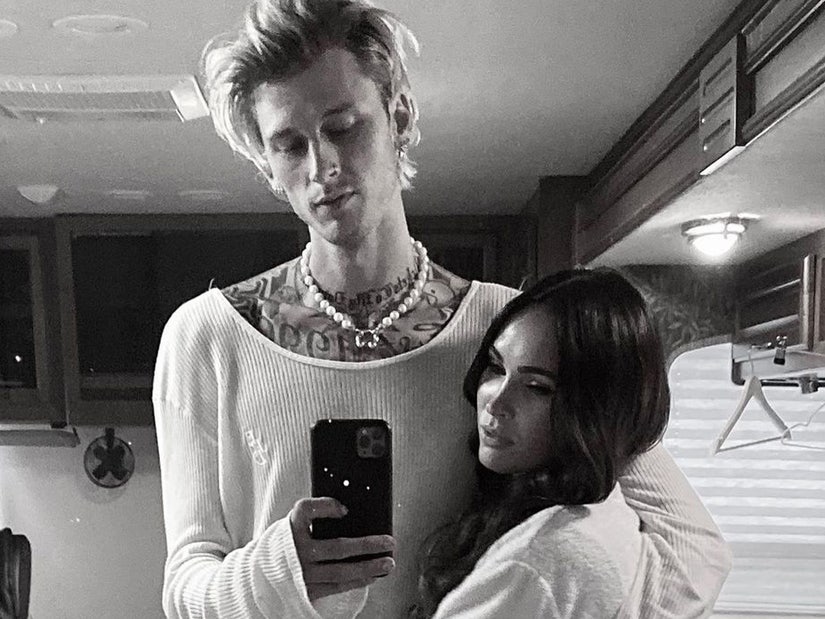 Instagram
It's been one year since the actress said those three little words to the musician.
"she said 'i love you' one year ago today," he wrote.
His fans and followers were quick to show their support for his adorable post, as one commented, "LADIES HE REMEMBERED THIS [DATE]. WE WILL NOT SETTLE FOR LESS!" with another sharing, "Awww you two are the cutest IDFC what they say I'm happy you found love a year again! You deserve all the happiness Kells! much love to you hun."
Kelly said it was love at first sight for the pair, who met while filming "Midnight in the Switchgrass" together.
"After I made the big chunk of the album, I did fall in love for the first time," Kelly confessed on "The Howard Stern Show." ″That was my first experience with being open to love and stuff like that. I definitely wasn't set up to believe that that's something that could ever exist."
"The second I was in a room with him and said hello to him and looked into his eyes, I knew right away that he was what I call a twin flame," she confessed on the "Give Them Lala ... with Randall" podcast. "Instead of a soul mate, a twin flame is actually where a soul has ascended to a high enough level that it can be split into two different bodies at the same time. So we're actually two halves of the same soul, I think. And I said that to him almost immediately, because I felt it right away."