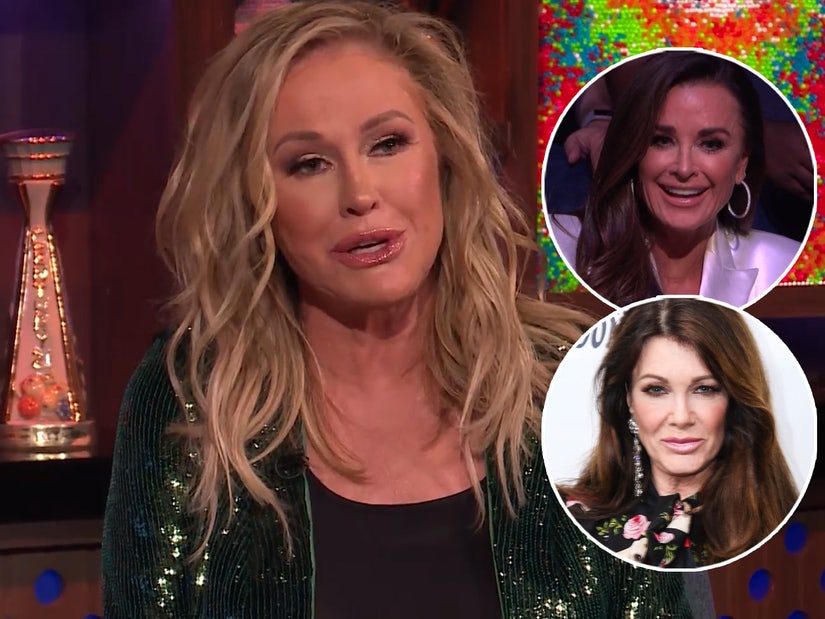 Bravo/Getty
Kyle interrupted sister Kathy as she tried to answer on "Watch What Happens Live."
"You know, Kyle is sitting right here," Kathy said, with the camera cutting to Kyle, who was in the studio audience. "Truthfully, I don't -- she's so busy."
Kyle chimed in from her seat, yelling, "You're not friends with her."
"Look at her, we're having a big fight!" joked Kathy, before adding of Lisa, "She's busy, and she does work for Mr. Cohen -- Andrew, as I should be calling him -- so I don't get a chance to see her. I do have to say, when she did say that Kyle should keep her new little nose out of her business, that made me feel a little bad. Because Kyle always wanted just to have things good, and I don't know what's going on."
But the drama between Lisa and Kyle started long before the restaurant bill scandal, as the pair famously fell out during Season 9 of "RHOBH."
ICYMI, Lisa's husband Todd kicked Kyle out of their house after she accused Lisa of leaking stories to the press during the whole Puppygate shenanigans, which ultimately ended with Lisa leaving the show.