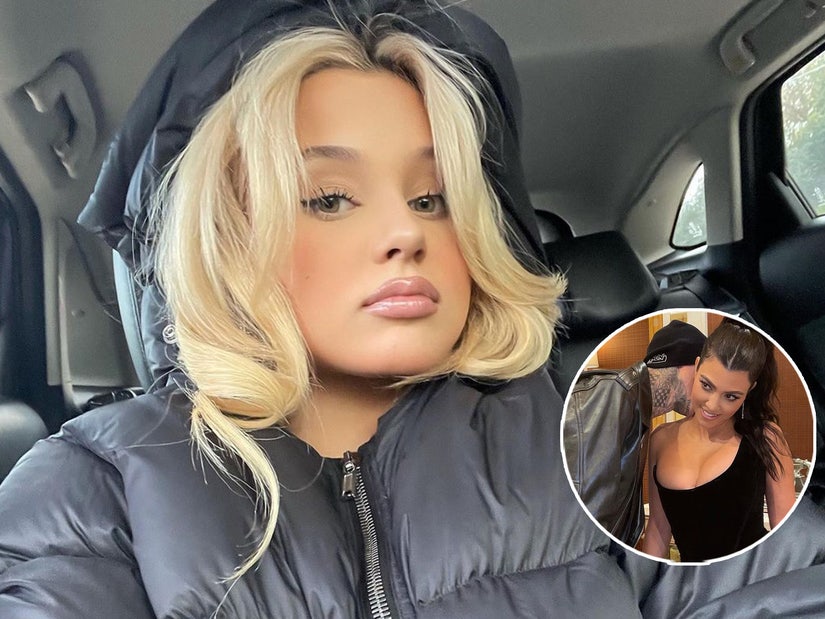 Instagram
The 15-year-old was playing "Never Have I Ever" when she made the reference.
During a recent Instagram Live session with a group of friends, Alabama, whom Travis shares with ex Shanna Moakler, was playing a game of "Never Have I Ever" when someone asked if anyone had ever met a Kardashian.
To signal she is indeed familiar with the famous reality show family, Alabama put her finger down and said, "It's my stepmom."
Waiting for your permission to load the Instagram Media.
Since Travis and Kourtney began dating back in January, Alabama has had the chance to go on several family trips with the star couple. Even Shanna, who also shares son Landon Barker, 17, with the Blink-182 rocker, opened up about the quality time her children have spent with Kourtney.
"The Kardashians are buying my kids Prada every other day," she told Us Weekly in May. "They're going on lavish trips. They're doing all these things, which is fine. I think it's nice that they're being kind to my kids. I want that for my children."
However, she did add, "I don't think it's great when they put a wedge in between their biological mother."
Whatever mother/daughter drama Shanna appeared to reference, Alabama had her own feelings about their bond at the time, as she wrote on Instagram, "My mom has never completely been in my life. Can you guys stop painting her out to be an amazing mom? Did your moms ask to see you on Mother's Day cause mine didn't? I'm done keeping it a secret, reality shows."