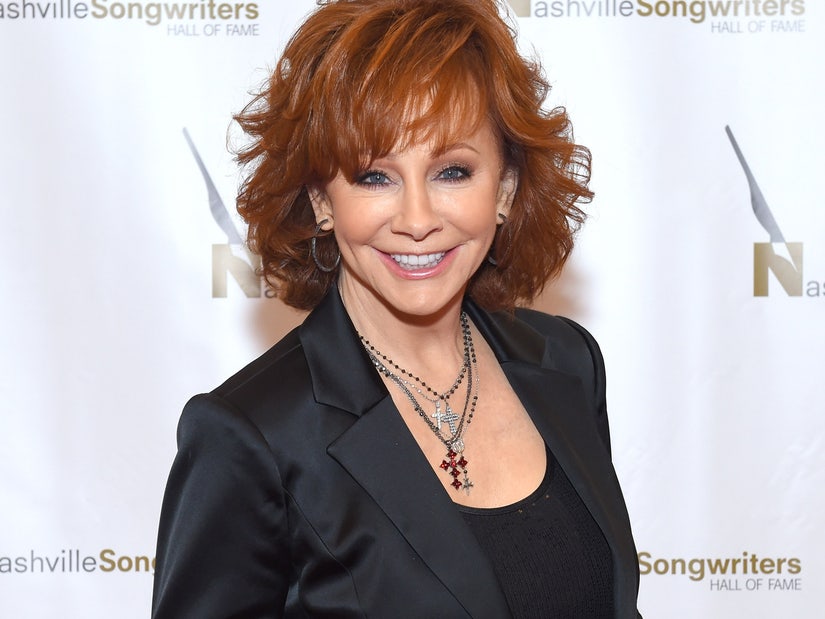 Getty
McEntire previously said she and her boyfriend caught Covid -- "and it's not fun."
Reba McEntire is correcting headlines she herself started earlier this month, after she exclaimed to the world she and her boyfriend Rex Linn were battling Covid after getting vaccinated.
Turns out, she never had it in the first place.
"I did say that I had Covid but when I got tested, my antibodies, it came up that I had not had Covid," she explained on Monday's episode of Talk Shop Live. "I had my antibodies from my vaccine," she clarified.
"So I had all the symptoms, so I was kinda probably ... I did get tested, the test that I had and it said that I had it but then the nurse that came and tested me for my antibodies said that I probably had the RSV virus," she continued, saying RSV -- or the Respiratory Syncytial Virus -- "copies all the symptoms of Covid."
While she said "whatever" she had "sure wasn't fun" and took "the energy plum out" of her, McEntire assured fans she was "doing great" now and was rearing to get back on the road.
The 66-year-old performer said she contracted Covid earlier this month in a TikTok with her boyfriend.
"Stay home. Just stay safe. Stay healthy. It's not fun to get this. I did get it," she said at the time. "Rex and I got it and it's not fun. You don't feel good."
"We were both vaccinated and we still got it, so stay safe, stay home, and be protected the best you can," she added.
It's unclear whether Linn, 64, also had a false positive.
During her Talk Show Live appearance, McEntire said she plans to get back on the road in January 2022 for her postponed tour -- and is adding even more dates. "I hope you all have missed us as much as we've missed you," she said to her fans. She'll also join Brooks & Dunn at Caesars Palace for two weeks in December -- those tickets are on sale now.