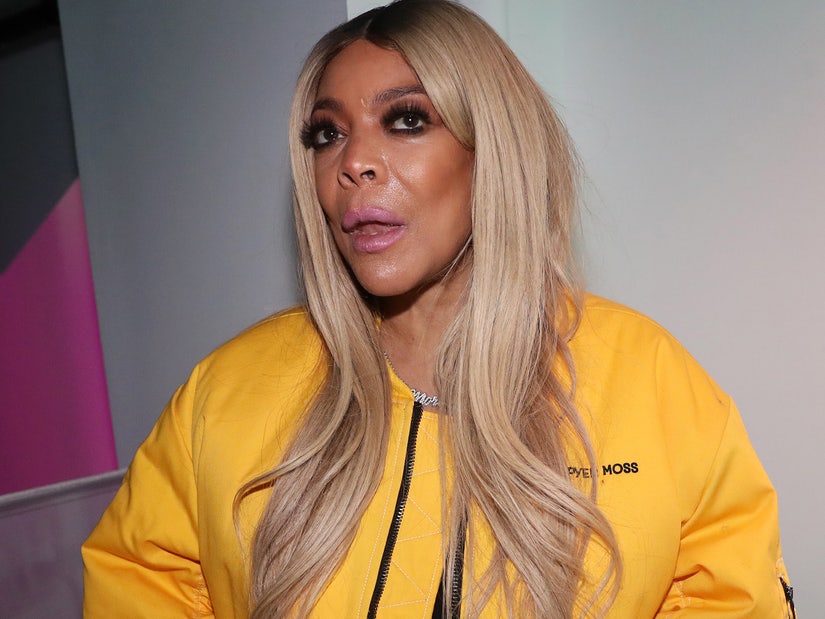 Getty
The show was initially supposed to return on September 20.
update 10/12/21 at 11:20am PT
Wendy Williams' return to her talk show has been delayed again and, for now, the series will air without her.
The show announced Tuesday that new episodes will begin airing next week, starting October 18, with guest cohosts.
"Wendy continues to be under medical supervision and meets with her medical team on a daily basis. She is making progress but is experiencing serious complications as a direct result of Graves' Disease and her thyroid condition," the statement continued. "It has been determined that more time is needed before she is able to return to her live hosting duties."
"Wendy is a valued and stalwart member of the Debmar-Mercury family and has been so for 12 years," the show continued. "We want her health to be her top priority. As soon as she's ready, she will be back in her treasured purple chair. We very much appreciate the respect for Wendy's privacy, as well as all the good wishes from her fans, station partners and advertisers."
update 9/30/21 at 6:30am PT
"The Wendy Williams Show" has been delayed again, amid the host's "ongoing medical issues."
On Thursday, September 30, the show announced that Williams would not be returning with new episodes on the previously-planned October 4 premiere date.
"She has been and continued to be under a doctor's care and is still not ready to return to work," the show said in a statement. "We plan to return with new shows on Oct 18."
"Her breakthrough Covid case is no longer an issue and she has tested negative," the statement concluded, "but she is still dealing with some ongoing medical issues."
update 9/15/21 at 10am PT
After initially calling off promotional appearances for the new season of The Wendy Williams Show, the morning show revealed Wednesday that the premiere itself will also be delayed -- because Wendy caught Covid!
"While continuing her health evaluations, Wendy has tested positive for a breakthrough case of COVID-19," the show said in a statement.
"To allow Wendy time to quarantine and fully recover and to ensure that our production abides by all SAG/AFTA and DGA Covid protocols, we expect to begin the 13th season of The Wendy Williams Show on Monday, October 4th."
The show was supposed to return next week, on September 20, but reruns will air instead.
Wendy Williams is stepping back from work before the premiere of her talk show's new season.
"Wendy is dealing with some ongoing health issues and is undergoing further evaluations," read a Thursday post from @WendyShow on Instagram. "She will not be able to complete her promotional activities next week, but can't wait to be back in her purple chair Monday, September 20th for the 13th season premiere."
Waiting for your permission to load the Instagram Media.
Fans of the daytime diva sent their support and love in the comments section, with celebrity stans Perez Hilton writing "Get well soon" and "RHONJ" star Margaret Josephs posting "🙏❤️❤️👧🏼."
"In consultation with her doctor and as a precautionary measure, she will be taking some time off as she continues to receive treatment," a statement read at the time.
In 2018, Williams announced she had the autoimmune disorder, which leads to the overproduction of thyroid hormones and causes symptoms such as heart palpitations, tremors, anxiety, irritability and shakiness, per The Mayo Clinic.
At the time, she took three weeks off her show to seek treatment.