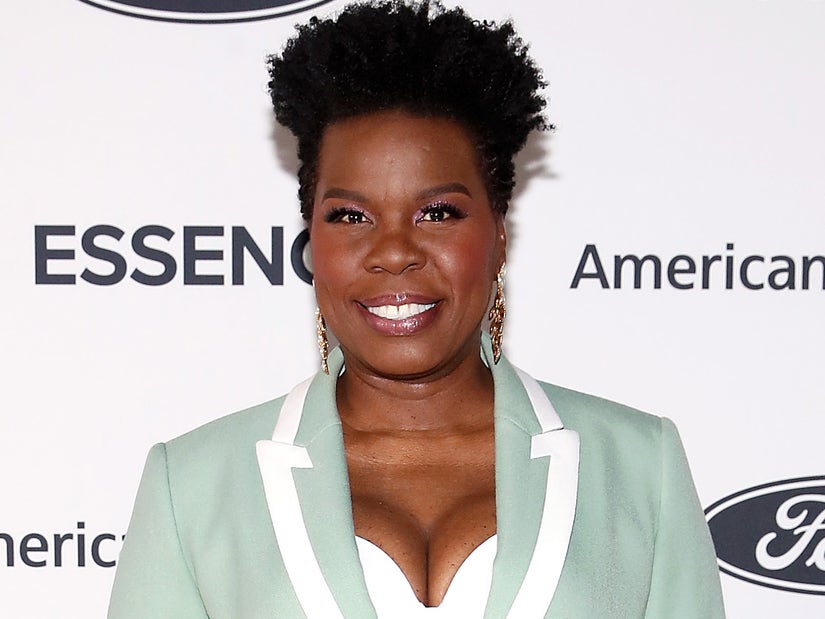 Getty
"She is a super fan of the Olympics and we are super fans of her."
update 2/8/2022 12:22 a.m. pt
NBC clearly caught wind of Leslie Jones' frustration over her live-tweets of the Beijing Winter Olympics getting taken down where she implied it felt like the network was blocking her videos. Some began speculating it might have to do with copyright as she shares clips of NBC's coverage.
As it turns out, they're partially right, though it wasn't NBC blocking Jones' videos, instead blaming a "third-party error." In fact, the network put out a statement in support of the "Saturday Night Live" alum, and even did their part to fix the problem.
"We have resolved the situation. She is free to do her social media posts as she has done in the past," NBC spokesperson Greg Hughes told The Associated Press late Monday night. "She is a super fan of the Olympics and we are super fans of her."
Jones was likely falling victim to automatic systems that scan for copyrighted video material -- as some of her clips run nearly a minute long -- flag it and often remove it without any human involvement at all.
Now, it looks like she's been given the all-clear by the network that holds the copyright, so it should be smooth sailing, or live-tweeting from here. Jones has not yet commented or posted following NBC's resolution.
original story 10/7/2022 10:34 a.m. pt
Leslie Jones says she might be done for good with her unofficial live commentary on the Olympic Games.
On Monday, the "Saturday Night Live" alum took to Instagram to write that she was wondering if this year's Winter Games in Beijing should be "my last Olympics I live tweet."
"I know, another celebrity bitching," Jones began her post. "But I'm tired of fighting the folks who don't want me to do it. They block my videos and they get folks who think they can do it like me. And I'm tired of fighting them."
The 54-year-old comedian didn't specify who she was referencing with her statement although she had tagged NBC, an Olympics broadcaster, in an earlier post.
Waiting for your permission to load the Instagram Media.
"I love the athletes and they love me doing it. And I know y'all love it. But now it's gotten too hard. And no one is fighting for or with me. Soooo I guess I'll leave it to the professionals. But thank you for all the love. #uptoyallnow," she continued.
The caption accompanying her statement read, "Leslie Jones does not stay anywhere I'm not welcomed. #uptoyallnow."
Jones' previous Summer and Winter Olympic Games coverage became a huge hit on various social media platforms like TikTok. For the 2022 Winter Games, Leslie began posting dozens of commentary videos on everything from figure skating to skiing for her 1.1 million followers on the app on Thursday.
Just a few hours before her statement regarding the pushback to her videos on Instagram, the comedian was commentating on a figure skating event live from home.
While watching Team USA's Karen Chen during her competitive figure skating run, Leslie said in the clip, "I do this because I really enjoy watching the Olympics. I really love you guys' reactions… This is like everybody coming together, no matter what's going on… When I'm doing this, my spirit is totally in it… I do this with real passion."
Holly Robinson Peete commented on her video, "Yeah your commentary is great and you should be doing this on Peacock like snoop and Kev!!!!!" referencing Kevin Hart and Snoop Dogg's Olympic highlights show on NBC's Peacock service.
Jones responded to Peete, "You think Kevin and snoop give a f--- about athletes and Olympics? Honestly I think this should be my last one. Its frustrating."