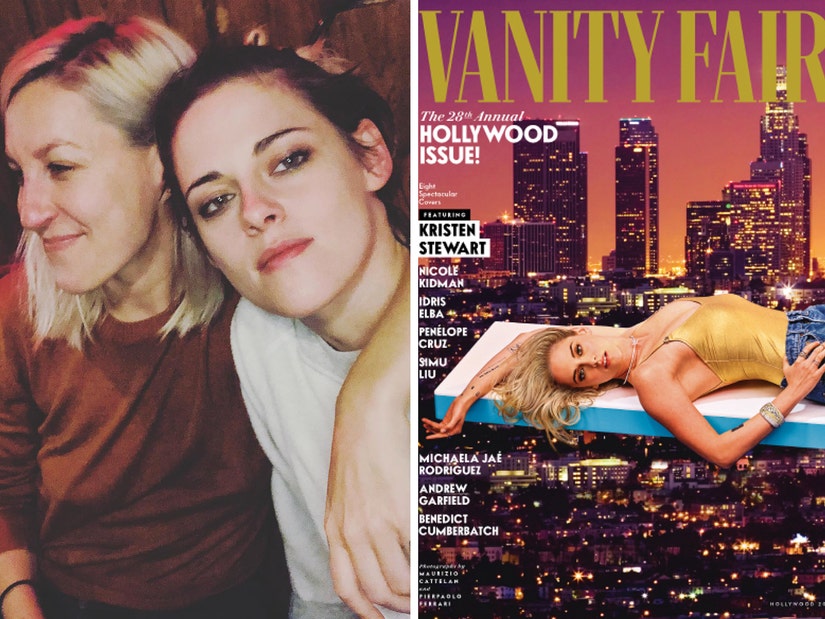 Instagram/Maurizio Cattelan and Pierpaolo Ferrari/Vanity Fair
The Oscar nominee -- who appears in Vanity Fair's 2022 Hollywood issue -- also spoke about working with her future wife on a TV show.
In an interview with Vanity Fair for its 2022 Hollywood issue, in which Stewart graces her own solo cover, the actress gushed about her engagement to fiancée Dylan Meyer, with whom she's been dating since 2019.
"I love being engaged," Stewart, 31, told the magazine with a smile. "It's different. ... I just feel so happy and lucky."
The Oscar nominee also spoke about working with her future wife on a TV show, admitting that she was initially nervous about teaming up with Meyer.
"You don't want that to affect this beautiful relationship you have," Stewart said.
Fortunately, it seems that the couple makes the perfect business pair -- in addition to a romantic one -- as Stewart shared that she and Meyer wrote the first episode for the TV series in a week and a half.
"Like we discovered a superbrain," she recalled, adding that Meyer is "a really genuinely brilliant f---ing screenwriter."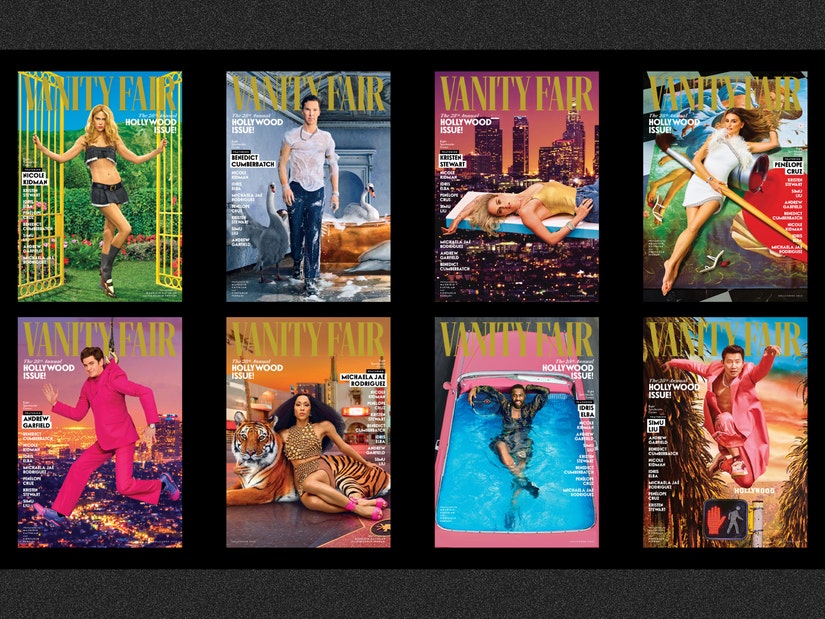 Maurizio Cattelan and Pierpaolo Ferrari/Vanity Fair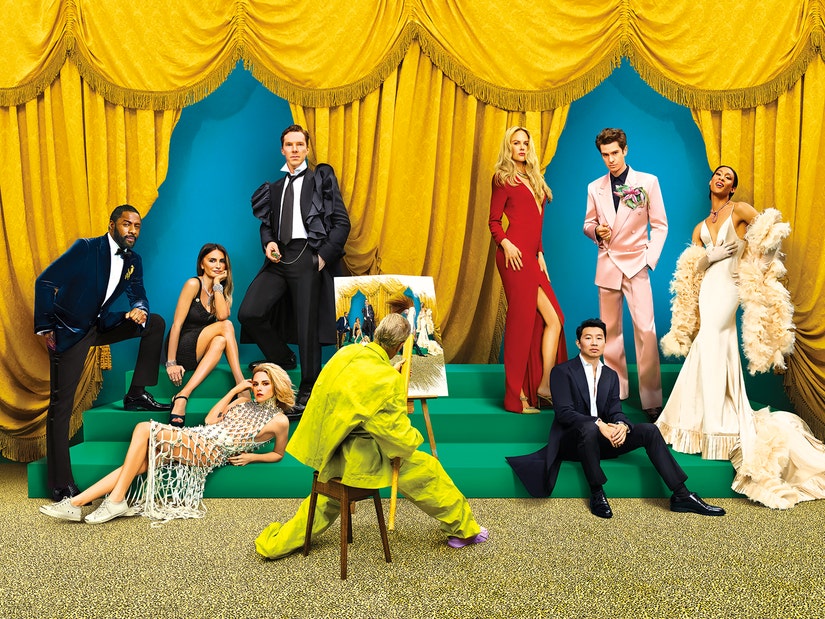 Maurizio Cattelan and Pierpaolo Ferrari/Vanity Fair
While this year marks Vanity Fair's 28th Hollywood issue, it is the first time the cover stars are each featured on their own respective, solo covers and the traditional group photo is included inside the magazine. In addition to Stewart, the 2022 Hollywood issue also includes cover stories with Nicole Kidman, Benedict Cumberbatch, Idris Elba, Penélope Cruz, Andrew Garfield, Mj Rodriguez and Simu Liu.
Check out the eight covers -- as well as a group photo from the shoot -- above, and click here to see the full portfolio.
"We're marrying, we're totally gonna do it," she told Stern at the time. "I wanted to be proposed to, so I think I very distinctly carved out what I wanted and she nailed it. We're marrying, it's happening."
Waiting for your permission to load the Instagram Media.
"We met years ago and then sort of re-met before the pandemic. And we got engaged -- I guess it's still the pandemic -- so yeah, it was a pandemic engagement," Stewart told Kelly Ripa and Ryan Seacrest. "But it wasn't at the height, it wasn't full lockdown."
"We were kind of moving about the world a little more freely at the time," she shared. "We did have an engagement party, which was nice and lucky and obviously not something we could have done now so I'm thankful for that."
Meanwhile, Meyer shared a Valentine's Day tribute to Stewart on Instagram on Monday. The "Moxie" screenwriter posted a photo of herself and Stewart dressed up as zombies. In the shot, the two can be seen wearing matching pajamas, black eye masks, dark makeup and fake blood.
"I'll play dead with you any time, Valentine," Meyers captioned the post, above.