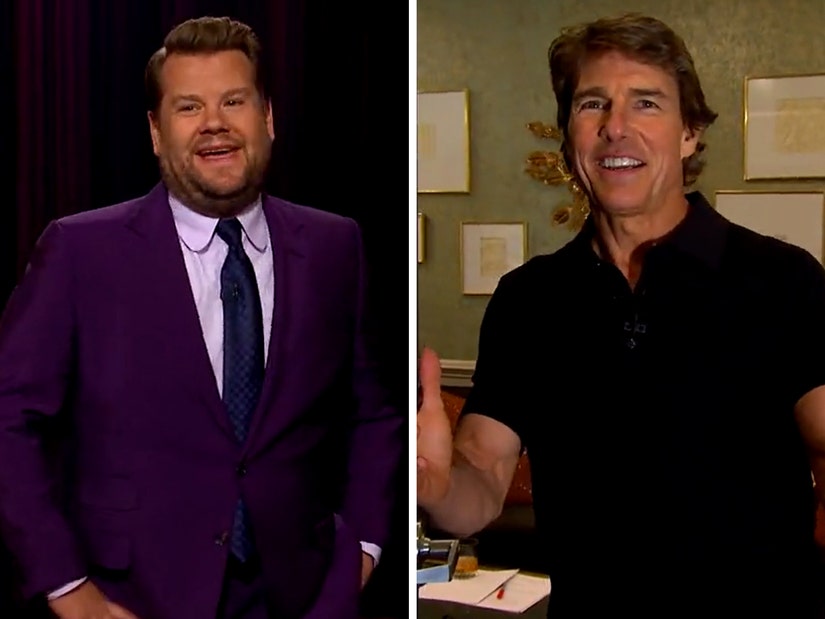 Twitter
Corden in turn asked the 'Jerry Maguire' star to show him the money!
In a truly hilarious skit on Tuesday's "The Late Late Show with James Corden" the movie star joked about the Brit's decision to exit his CBS show.
Popping out of his dressing room, Cruise told the camera: "It's such a privilege to be here. I'm sorry about the news, I'm sorry you got fired."
"I'm here for you tonight, whatever you need," the "Top Gun: Maverick" star said. "I would not have fired you. I'm here for you if you need anything."
"I would love it if you could lend me some money," Corden quipped.
"Anything," Cruise responded, "I told you anything, James."
"Okay, well this works out great for me!" Corden joked.
The late night staple announced last week he would be leaving the CBS show before summer 2023: