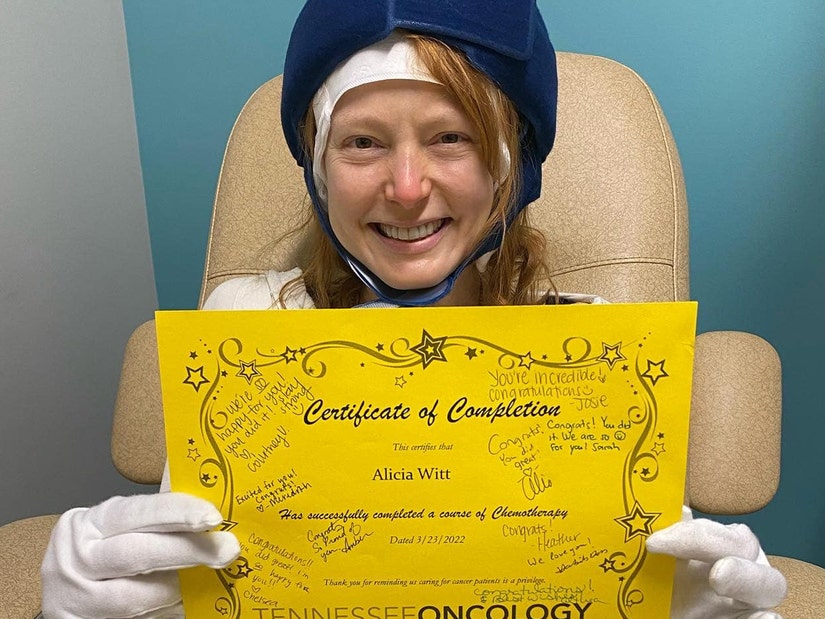 Instagram
News of Witt's health battle comes 6 months after her parents were found dead in their Worcester, Massachusetts home following a welfare check
Alicia Witt has revealed she underwent treatment for cancer following the tragic passing of her parents.
The actress wrote on Instagram Wednesday, "Just a little over 2 months ago, i had my last round of chemical therapy prior to my mastectomy. my beloved, brilliant, collaborative, communicative doctor, @habibdoss at @tnoncology, was there to celebrate with us as i rang the bell!"
She said she underwent a mastectomy to make certain there was no longer any trace of the disease.
Waiting for your permission to load the Instagram Media.
"I had a tiny crew of human angels surrounding me for all 6 treatments, not only keeping my spirits high, but tending to and changing my @penguincoldcapsglobal. while keeping hair was obviously the last of my concerns on a larger level, i did deeply wish to keep my diagnosis private until it was 100% healed, god willing," the actress wrote.
"I'm so grateful to all those along the way during treatment who honored me by protecting my privacy during these months 🙏🏻 and grateful to help share that these caps can truly play a huge role in allowing a patient to reveal her journey on her own time, when she is ready."
"For me, this was such a needed part of my healing – particularly given the horribly public tragedy that had happened in our family just as i was beginning my treatments," she said of remaining private about the health struggle until now.
The news of Witt's health battle comes six months after her late parents Robert and Diane Witt were found dead in their Worcester, Massachusetts home following a welfare check.
The actress, known for her work on "Cybill," "The Walking Dead," "Nashville" and the film "Urban Legend," shared a lengthy post on Facebook at the time, in which she addressed some of the "misconceptions" about her parents deaths.
You can read what she had to say in the link below: