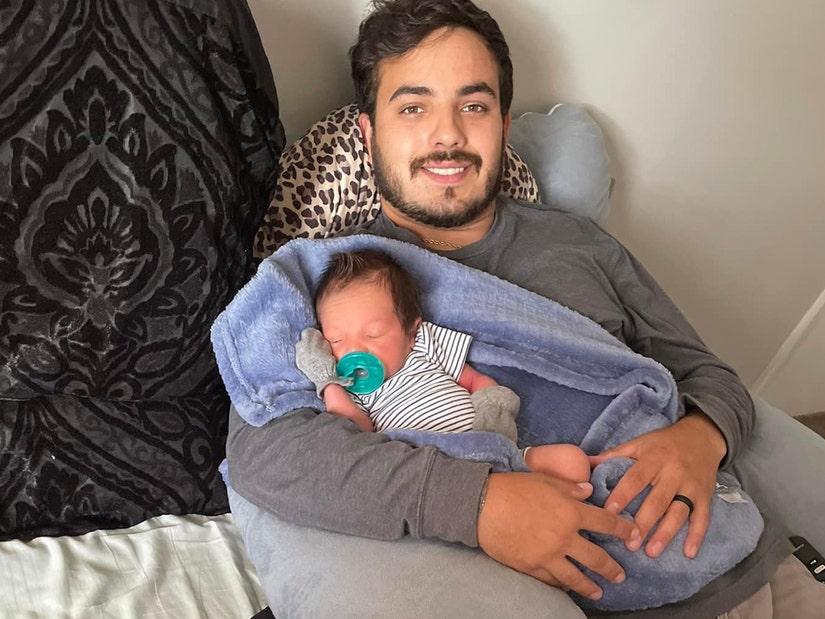 Facebook
He appeared alongside ex Malorie Beaver in "Teen Mom: Young and Pregnant".
Teen Mom star Lane Fernandez has died at the age of 28 — just three weeks after the birth of his youngest son.
The tragic news was confirmed by his wife Kylee Rose Fernandez in a Facebook post on Monday.
"I'm so lost without you babe," she captioned a picture of the new dad proudly cradling baby Nolyn. "I love you to the moon and back and I know you're watching out for us."
Waiting for your permission to load the Facebook Post.
"I will forever miss you. It's always been you. Nolyn, Emerson, and I love you so much and you were an amazing father, dog dad, and husband. You'll forever be my rock, and my best friend. I miss you more than anything baby."
The cause of death has not yet been revealed.
Lane and his ex-girlfriend Malorie Beaver appeared on season 2 and 3 of Teen Mom: Young and Pregnant, between 2020 and 2021.
While they had their ups and downs, his ex posted a touching tribute to her Instagram Stories on Tuesday, sharing a joyous clip of Lane with the daughter they share, Emerson.
"This is how I want everyone to remember him," she wrote. "A happy father & a guy who tried his hardest to overcome all the demons he faced."
"He deserved so much more life."
Malorie's sister Rachel also posted condolences, alongside a pic of Lane swimming with her niece.
"I can't even begin to express the pain I feel right now," she wrote. "Gone too soon … Rest easy Lane."
Among Lane's final Facebook posts was one expressing excitement ahead of baby Nolyn's May 22 arrival — and another apparently frustrated at his access to Emerson.
"Stop telling fathers they should have fought harder to see their children & start asking mothers why he had to fight at all," the repost read.
Waiting for your permission to load the Facebook Post.
Waiting for your permission to load the Facebook Post.