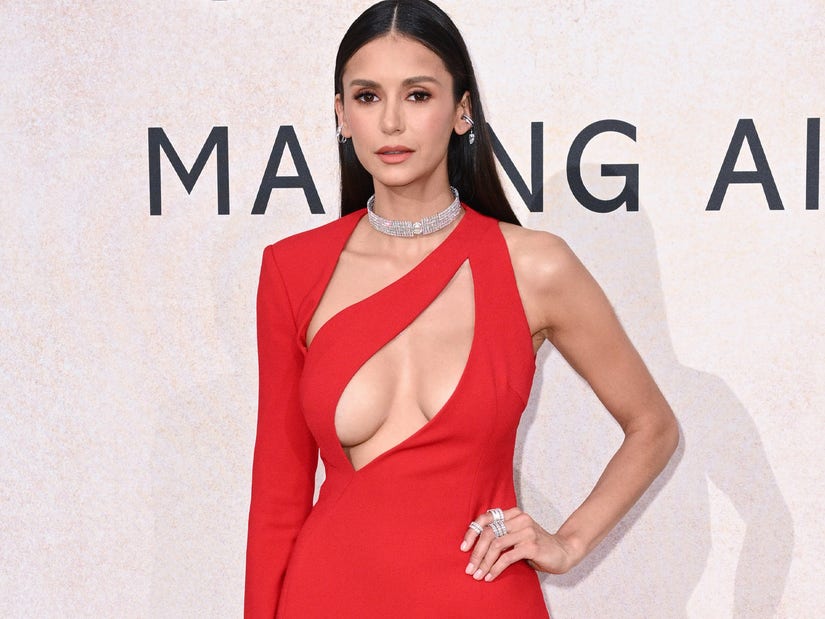 Getty
"I got cast and then it got awkward."
Both Nina Dobrev and the guy she was dating for at the time auditioned for roles on "The Vampire Diaries" -- and it wasn't pretty when only one of them landed a part.
During an appearance on Jessica Szohr's "XOXO" podcast, the 33-year-old actress recalled some relationship drama back when the iconic CW show was in the early stages of development.
"They were gonna choose him [for the role of Damon Salvatore]," Dobrev explained. "They ended up not choosing him, but I got cast and then it got awkward."
After she landed the part of Elena Gilbert, the relationship came to an immediate end. "We broke up," she said.
In a fun twist, however, Dobrev sparked a new romance with costar Ian Somerhalder -- who wound up playing Damon on the show. The two were love interests on the show and dated IRL from 2010-2013.
After the two went their separate ways, he linked up with Nikki Reed -- to whom he's been married since 2015. Somerhalder and Reed share one child, daughter Bodhi. Nina, meanwhile, found love with Shaun White, who she's been dating since 2020.
Last month, the Olympic snowboarder later confessed that he binge-watched "Vampire Diaries" in an effort to be closer to Dobrev while she was filming a movie abroad.
"I liked it. It was good," he said, adding that when Dobrev left on a shoot for three months, he decided, "Oh, this will be cool. I'll start the show. I'll see her without seeing her."
Describing the series as "cool," before getting "a little dark," White noted that as Elena found herself getting entangled with all these different guys, "I found myself really rooting for them."
"I don't know if that was healthy or not," he laughed, "But I did watch the show and it was really funny."
He wrapped his brief review of it by joking, "I can't wait for Season 9."