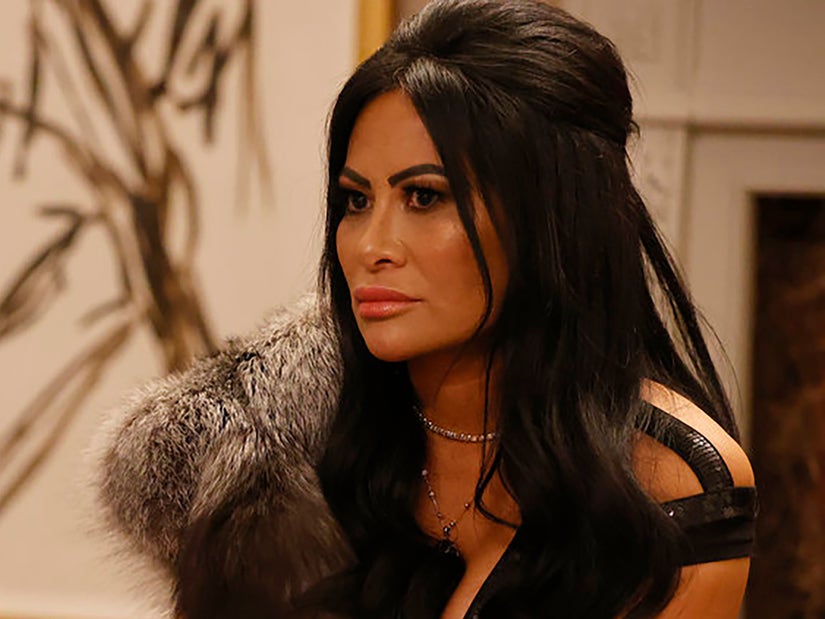 Bravo
The wire fraud case will reportedly be a major focus of the upcoming third season of "The Real Housewives of Salt Lake City."
update 7/14/2022 2:12 a.m. pt
Apparently after thinking about it for a day, Andy Cohen has a different take on Jen Shah's guilty plea for wire fraud. 24 hours after saying he didn't know how to feel about it, Cohen isn't uncertain anymore.
"I'm upset and I'm especially upset for her victims," he said on Wednesday's episode of his "Radio Andy" show per Just Jared. "I'm upset that she lied for so long and claimed to me that she was an example of someone being wrongly accused."
He went on to talk about how "dogmatic" she was about this during the reunion, leaving him thinking she deserved her day in court. "I'm extremely upset about what she did," he said.
"I'm also upset because, frankly, you get to know someone and you get to like them, you know, when you get to have a personal relationship and you work with someone, you get to like them, you wanna cheer them on and you hate to think that they're capable of this behavior," he added.
update 7/13/2022 2:51 a.m. pt
Andy Cohen has complicated feelings about "RHOSLC" star Jen Shah changing her plea to guilty on charges of wire fraud brought against her. He commented on the latest developments on his "Radio Andy" Sirius XM show with co-host John Hill.
"I don't know how to feel about this Jen Shah pleading guilty," Cohen admitted, as reported by ET. He's not ready to call her guilty, just that she changed her plea to guilty.
He's also trying to reconcile someone who could knowingly defraud people and the woman who thoughtfully sent a gift for his two-month old daughter Lucy.
"I just thought that was so nice of her," he said. "'I was like, 'Jen Shah, with everything you have going on, that you thought to send Lucy a gift.'"
Noting that Shah doesn't seem to be getting much sympathy from "Real Housewives" fans, Cohen said that he thinks it has to do with the fact there are multiple victims and they're regular people.
"What I've found regarding viewer response to some of these moments that have happened [is that] some of the viewers are more outraged when there are - you know, when you look at Tom Girardi and what it looks like he did - actual victims that you can look at," Cohen said.
He compared that to "when you look at Joe Giudice defrauding the government of some tax money. I think you wind up getting more upset when you know that there are victims."
original story 7/12/2022 12:50 a.m. pt
This news comes on the heels of Shah reversing her plea to guilty on charges of wire fraud. As reported by TMZ, Shah filed a change of plea notice on Monday.
"Ms. Shah is a good woman who crossed a line," her attorney Priya Chaudhry told the outlet. "She accepts full responsibility for her actions and deeply apologizes to all who have been harmed."
Shah pled guilty to one count of conspiracy to commit wire fraud in connection with telemarketing, notes TMZ.
Even though the deal included feds dropping one count of conspiracy to commit money laundering, the guilty plea could still see Shah behind bars for up to 14 years, along with having to pay $9 million to her alleged victims and another $6 million.
Now, a source tells People that this whole case will be "a very big part of Jen's story" in the upcoming season of "RHOSLC." The source talks about the support she's gotten from Meredith Marks and Heather Gay.
According to the source, producers have no intention of stepping away from this juicy storyline and plan to keep filming with Shah as long as they possibly can, just as they did with Teresa Giudice.
The show has already been following the allegations against Shah and her assistant Stuart Smith. After joining the show in 2020, Shah was almost immediately embroiled in legal woes. She and Stuart were arrested in March 2021 and hit with the two aforementioned charges.
While both pled not guilty at first, Smith changes his plea to guilty later in 2021; he's not yet been sentenced. Shah maintained her innocence until Monday's appearance.
"Jen pled guilty because she wants to pay her debt to society and put this ordeal behind her and her family," her lawyer said after Shah's plea. Sentencing is set for November 28.