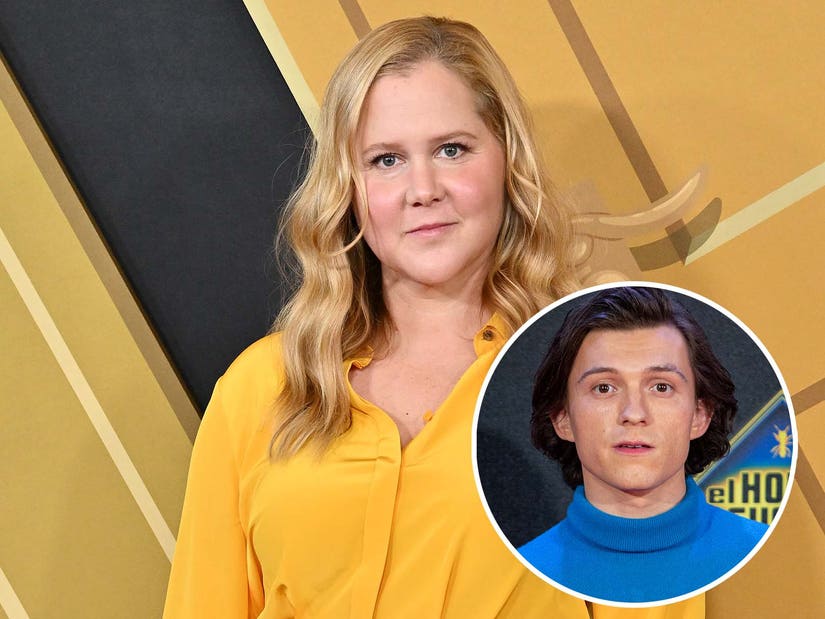 Getty
"Of course social media is toxic!"
On Tuesday, the "Trainwreck" actress took to her Instagram Story to clarify a joke she made about social media and mental health that many believed was a dig at the "Uncharted" star as he had recently announced he's been taking a social media break for his mental health.
"Not shading Spider-Man," wrote Schumer, 41. "Making fun of myself. Of course social media is toxic!"
Waiting for your permission to load the Instagram Media.
Over the weekend, Holland posted a video to Instagram to explain why he's been absent from social media, and why he exited the platforms in the first place.
The 26-year-old explained, "I have taken a break from social media for my mental health because I find Instagram and Twitter to be overstimulating, to be overwhelming. I get caught up and I spiral when I read things about me online. And ultimately, it's very detrimental to my mental state so I decided to take a step back and delete the app."
The "Spiderman: No Way Home" actor said he paused his social media hiatus to "shine a light" on Stem4, a U.K.-based teen mental health charity he is involved with.
Coincidentally, the following day, Schumer took to Instagram to post her own video commenting on social media and mental health. But in Schumer's case, she said that she would not be going on a media break -- in fact, the "I Feel Pretty" star joked that she couldn't get enough of it.
Waiting for your permission to load the Instagram Media.
"I have decided, for my own mental health, to do more social media. I find that looking at my phone for eight and a half hours a day is helping me, and it's helping this pimple patch and this breakout," she said in the clip.
"And being in my 40s," Schumer continued, "it's actually good for me to watch all of Love Island and all of The Bachelors, whether in paradise or just normal mansions. So you'll be seeing a lot more of me on social media, just for my physical and mental wellbeing."
Although some found her video funny, other users began to speculate that Schumer was mocking Holland and his mental health needs.
One person commented, "Are you mocking Tom Holland??!!! I sure hope not. That would be disappointing."
"I hope [you're] not making fun of Tom Holland," another user added. "Someone's mental health is not something to be made fun of. He's also trying to help others who may not have support."