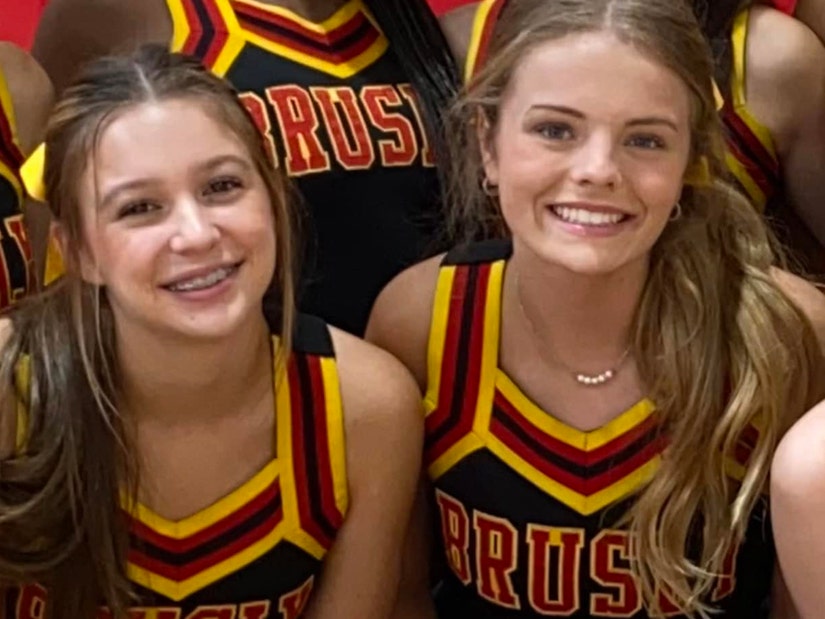 FaceBook
"If it involves putting human life in danger, stop the damn pursuit," says the DA -- after the girls died while the officer was allegedly speeding after another vehicle.
Two teenage cheerleaders are dead and a police officer is behind bars after a high speed chase over the weekend.
Maggie Dunn, 17, and Caroline Gill, 15 were killed when a chase involving Addis, Louisiana police officer David Cauthron, 42, and 24-year-old Tyquel Zanders -- who was being apprehended over an alleged home invasion and stolen vehicle -- resulted in a car crash. Maggie's brother Liam was also in the crash and is in critical condition.
"He will need surgeries. Has a broken femur, tabula, left wrist, fractured skull, and a few other issues. We are asking for prayers," Liam and Maggie's father Kenny shared on Facebook. "We don't know why God took our daughter, but I bet she is running shop up there."
According to WBRZ, Cauthron was arrested and charged with two counts of negligent homicide and one count of negligent injuring. Per District Attorney Tony Clayton, the officer has been placed on administrative leave.
"For these kids to not to have been able to start the New Year is inexcusable, but we'll follow the facts first," said Clayton, adding that Cauthron "has a lot of questions to answer pertaining to his speed and sheer negligence."
"I just can't put my arms around why he was driving at that rate of speed in pursuit of this vehicle. This officer is facing some serious issues," Clayton continued. "If it involves putting human life in danger, stop the damn pursuit. It's just not worth the risk."
TooFab has reached out to the Addis Police Department for comment.
On Facebook, the department simply wrote, "The Addis PD is deeply saddened by the tragic accident that occurred. We wish to offer our sincere condolences to the Dunn and Gill families."
Per WAFB, the Baton Rouge Police Department said the pursuit began after Zanders allegedly broke into a family member's home and stole their car. He allegedly refused to stop when officers tried to pull him over and began running red lights while driving at speeds of 110MPH. During the pursuit, an Addis police unit crashed into a vehicle which wasn't involved in the chase, killing two of the three passengers.
Zanders was also arrested after his car stalled and faces charges of home invasion, auto theft, aggravated flight and two counts of manslaughter.
"As we mourn the tragic deaths of Maggie Dunn and Caroline Gill please keep their families, friends, and the BHS community in your thoughts and prayers," shared the Brusly High School's cheerleading team on Facebook. "Their enthusiasm and bright smiles will be missed more than can be imagined."