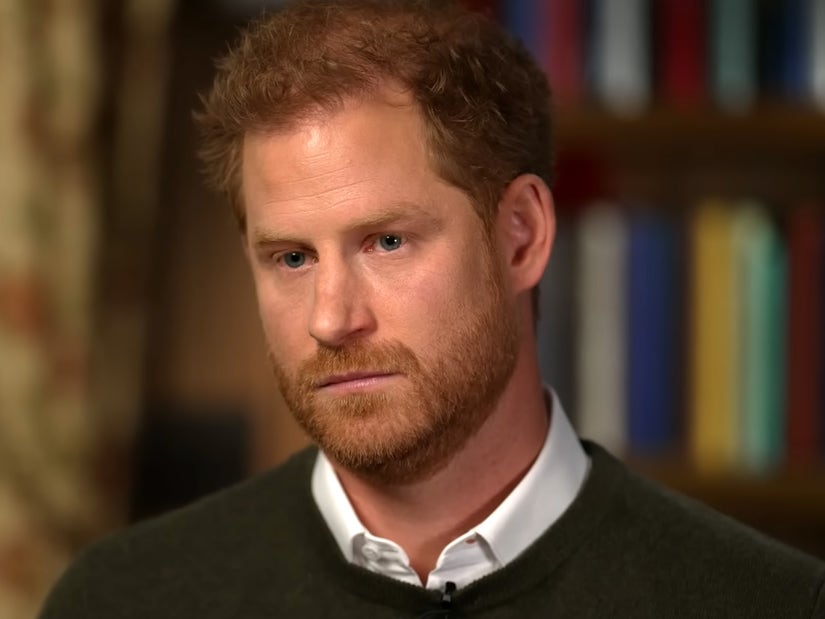 Youtube
The full interview drops Sunday.
Prince Harry's decision to step away from all royal duties may be permanent.
In a teaser for the Duke of Sussex's upcoming "60 Minutes" interview with Anderson Cooper, the 38-year-old shot down any notions of returning to his former role.
"Can you see a day when you would return as a full-time member of the royal family?" the 55-year-old CNN anchor asked, to which Prince Harry replied with a firm, "No."
Harry's interview with Cooper will promote his highly-anticipated memoir "Spare," due out on Jan. 10. According to its publisher, Penguin Random House, the book share his POV on grief, love and healing.
Elsewhere in his "60 Minute" interview, the son of King Charles and Princess Diana elaborated on his decision to speak out against the institution and how he and Meghan Markle were allegedly the targets of press leaks while they were having issues with his family.
"Every single time I tried to do it privately, there have been briefings and leakings and planting of stories against me and my wife," Harry explained. "You know, the family motto is 'never complain, never explain' … it's just a motto and it doesn't really … hold."
"Through leaks, they will speak or have a conversation with the correspondent and that correspondent will literally be spoon-fed information and write the story, and at the bottom of it they will say they reached out to Buckingham Palace for comment, but the whole story is Buckingham Palace commenting," he continued.
Harry added, "So when we're being told for the last six years we can't put a statement out to protect you, but you do it for other members of the family, there becomes a point when silence is betrayal."
Since settling in the United States, Prince Harry and the Duchess of Sussex have been vocal about their experiences within the expectations of the royal family.
In the couple's new Netflix docuseries, "Harry & Meghan," viewers were given intimate details about their relationship, the pair's experience with "unconscious" bias within the famous family, and the negative media attention from Britain's tabloids. Volume I dropped on December 8 and Volume II was released on December 15.