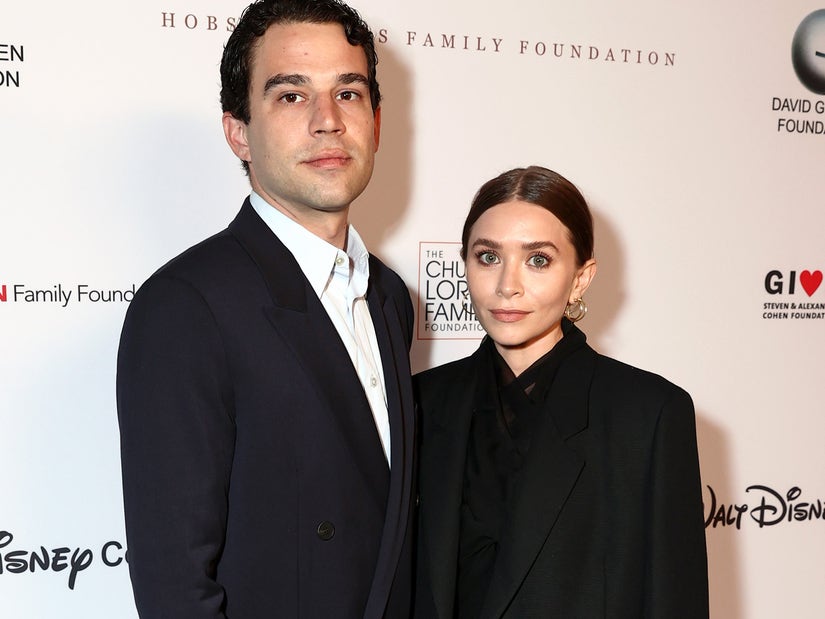 Getty
It's not a huge shocker that one of the famously private Olsen twins would get hitched in secret.
The secret is out. One of the Olsen twins is now tied to someone else, namely her brand new husband.
According to a report by Page Six, Ashley Olsen, 36, quietly married her longtime boyfriend Louis Eisner, 33, in a private ceremony that took place last year -- okay, it was just last week but that's still technically last year!
There were approximately 50 people in attendance at the quiet ceremony on December 28, according to sources, which took place in a private residence in Bel-Air, California and went late into the night.
While the couple has been dating since 2017, in keeping with the adult Olsens tradition of being very private with their lives, they've rarely been spotted together publicly and didn't even go red carpet official until this past September.
They were rumored to have gotten engaged in 2019, but even that was speculation from fans scrutinizing every glimpse and rare detail into their lives.
Eagle-eyed fans could occasionally spot evidence of the two being an item, which always became a big deal simply for their rarity. One unexpected moment came when Eisner shared a pic of Olsen to his Instagram in July where she was notably holding a machete while walking through woods with a drink in her other hand.
Eisner is the son of the former president of David Geffen Company Eric Eisner and fashion photographer and jewelry designer Lisa Eisner. Ashley, of course, is famously known as one half of Mary-Kate and Ashley Olsen.
The twins first gained fame when they shared the role of Michelle Tanner on "Full House," before parlaying that into a series of films, books and other projects where they worked together.
They shifted their focus away from acting and toward fashion as they achieved adulthood and, perhaps in response to growing up so dramatically in the spotlight, became famously very private about their personal lives.