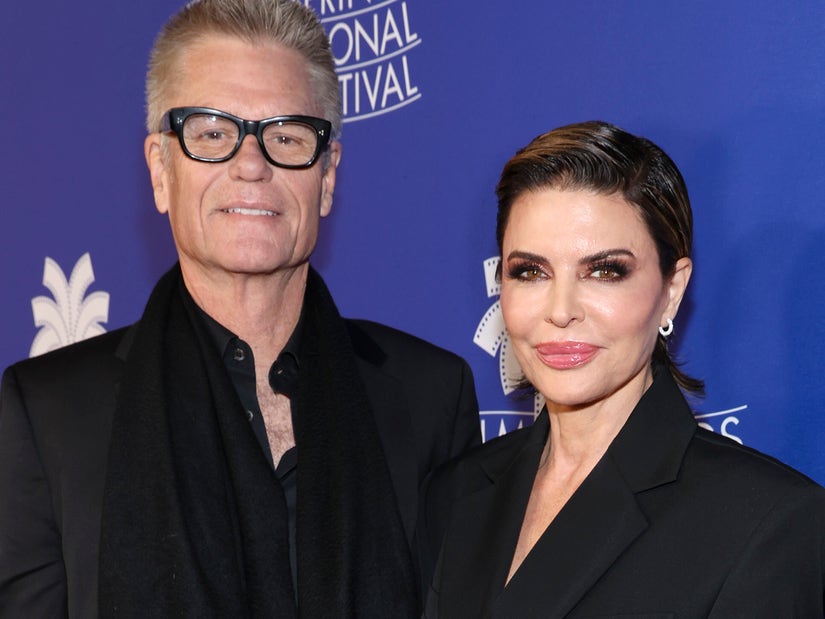 Getty
"I think she took it as far as she could take it, and she elevated the show."
As she prepares for a major change in her life, Lisa Rinna's husband Harry Hamiln has her back, saying she made the "right decision."
On Thursday, Rinna told People that she was stepping way from "The Real Housewives of Beverly Hills" after eight years of attention-grabbing drama and headlines.
"This is the longest job I have held in my 35 year career and I am grateful to everyone at Bravo and all those involved in the series," she told the outlet. "It has been a fun eight-year run and I am excited for what is to come!"
A day later, while appearing at the "80 for Brady" premiere at the Palm Springs International Film Festival, Hamlin told the outlet that he thinks it was the "correct" move.
[It was] the right decision to make at this point after eight years," he said. "I think she took it as far as she could take it, and she elevated the show."
He went on to say that he believes "now it's time to move on," echoing his wife's sentiment about her tenure on the show. "Eight years is a long time to do anything, the same thing over and over again. It's time to move along."
The actor talked about how busy they're both becoming in their lives, with his multiple acting projects like "80 for Brady" and the forthcoming "Mayfair Witches," while Rinna is "already talking to studios about getting going on something else, so I think we're going to be really busy over the next few months."
People characterized Rinna's "RHOBH" departure as a mutual decision between the network and the star following the end of her contract. Reaction from her co-stars was mixed.
Lisa Vanderpump tweeted a very telling response in just two words: "Ding dong," as in, "the witch is dead." Kyle Richards responded to that reaction by liking a fan who called LVP out by saying, "Why didn't you comment about vivienne westwood and have to comment on this?"
Andy Cohen, meanwhile, was more diplomatic in his reaction to her exit -- sharing some fan art to his Instagram Stories highlighting some of her most iconic moments (below) and adding the text, "An iconic run."
Waiting for your permission to load the Instagram Media.