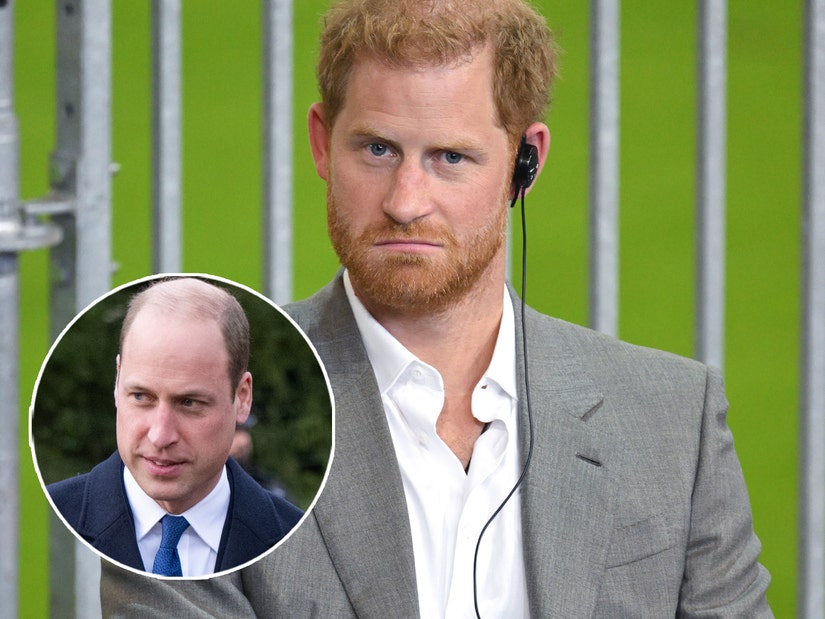 Getty
When pressed on the "cutting" tone of his book, Harry insisted "My brother and I love each other. I love him deeply."
Appearing on Sunday night's "60 Minutes", the Duke of Sussex was grilled by Anderson Cooper about his relationship with William.
At one point the CNN correspondent noted that his comments about William's hair loss were "cutting" which Harry clearly disagreed with.
"I don't see it as cutting at all," Harry said. "My brother and I love each other. I love him deeply."
However, he did acknowledge that there was a "lot of pain" in the siblings' history and that they no longer speak all that often.
The topic of Harry's feelings about William's appearance came about after leaked excerpts from his book went public last week.
While recalling his grandfather Prince Philip's funeral in 2021, Harry writes that he began to scrutinize how William's resemblance to their mother had faded with time.
"I looked at Willy, really looked at him, perhaps for the first time since we were little," Harry recalls, per Page Six, noting that his brother now had the "familiar scowl" which had become "the norm."
At another place in the book he calls out William's thinning hair, noting that while he was only two years his senior it was far "more advanced than mine" and called it "alarming."
"Spare" hits shelves January 10.