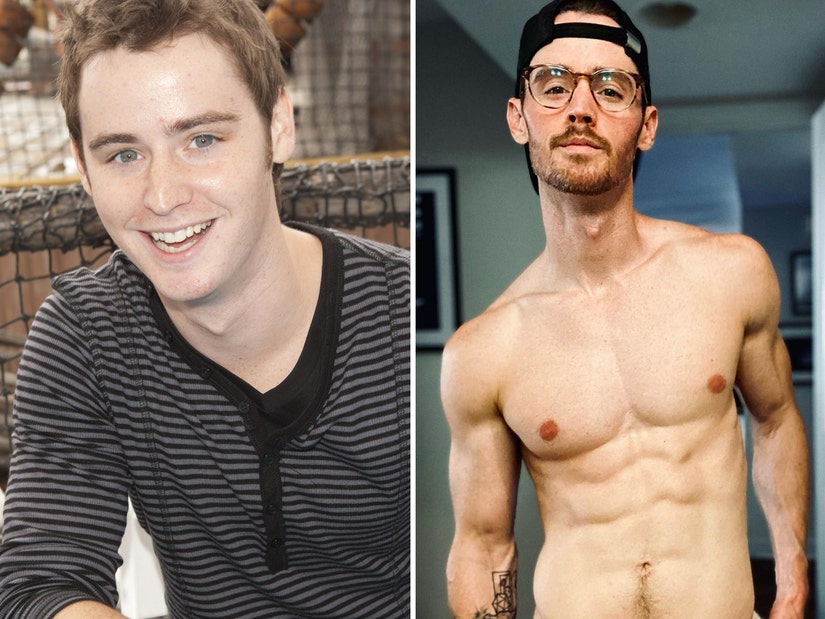 Getty/Instagram
"I tripped and fell into adult entertainment," he says, while sharing his "pretty traumatic" story.
While most people who grew up in the early 2000s would probably recognize Dan Lee Benson from his work as Zeke on Disney's "Wizards of Waverly Place," his gig on that show inadvertently led to his new career path: adult entertainment performer.
Benson has been active on OnlyFans, where he shares his own nude photos and videos, for about a year now -- and in a new TikTok this past weekend, explained how this recent development came to be.
Benson appeared in 32 episodes of the Disney series, on which he was a recurring character for all four seasons from 2007-2012. He played the best friend of David Henrie's character, Justin Russo.
"I thought I'd take a minute to explain how I tripped and fell into doing adult entertainment," Benson said in his latest TikTok video.
"Basically, when I was on the show 'Wizards of Waverly Place,' I would get messages from people all the time, some of those being women that I found incredibly attractive," he began. "Turns out, messaging those women, who turned out not to be who they said they were, was not the best idea, because I would send nude photos to them and they would take those nude photos and then post them onto online websites."
"Quickly I learned that my nude photos and videos were all over the web," he continued, calling it a "pretty traumatic experience" for him. Though he tried to rid the Internet of his images, "that was a pretty difficult task" -- and the images almost cost him his job at one point after he "kind of retired from acting."
"It had a very big negative impact on my life," said Benson.
"Eventually, I decided to stop fighting against it and instead go the other direction and completely lean into it and build out a page and instead of letting people sell my privacy, my -- you know what I mean," he went on.
"I decided to say, 'Screw you, I'm gonna sell it myself,'" explained the actor, now 35. "So I started that adventure last year. I've been having a tremendous amount of fun. I've met a lot of great people in the adult entertainment industry."
While he "accidentally became an adult entertainment performer" by just rolling "with the punches," Benson concluded that, at the end of the day, "it's changed my life for the better."
Benson often pokes fun at his Disney past, body transformation and career 180 on TikTok -- see some of his other videos below!