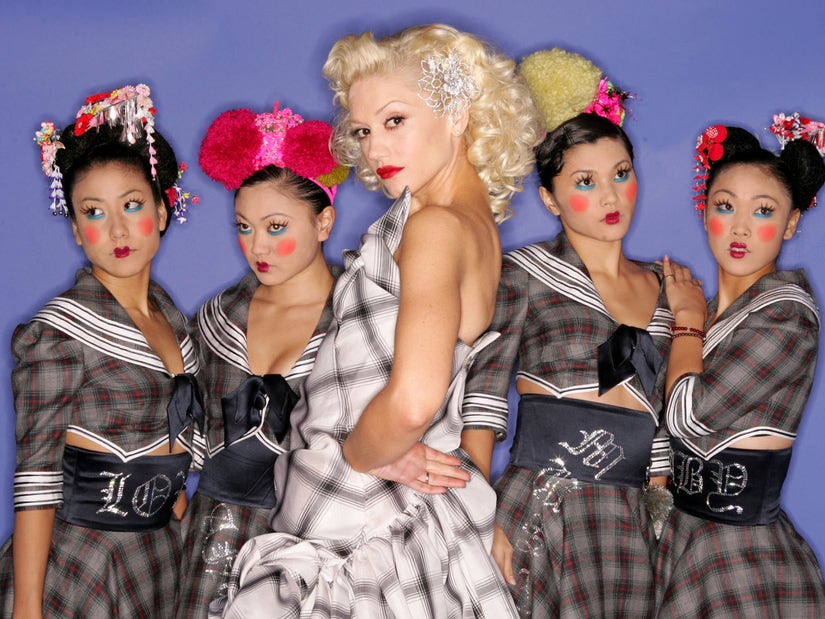 Getty
The Harajuku Girls singer claimed she was Japanese on two different occasions during the 32-minute interview with an Asian American reporter
Gwen Stefani was infamously inspired by Japanese culture for her 2004 album, "Love.Angel.Music.Baby" and her 2008 controversial Harajuku Lovers fragrance line.
Now, nearly 15 years later, the singer claims that she was not only inspired by Japanese culture, but is a "Japanese girl."
In a new interview with Allure, Stefani, 53, recalled how she once traveled to Harajuku, Japan, where she said she discovered she's Asian.
"I said, 'My God, I'm Japanese and I didn't know it," she told Allure reporter, Jesa Marie Calaor, who is Filipina American. "I am, you know."
Stefani -- whose mother and father are Irish American and Italian American, respectively -- stressed that there's an "innocence" to her connection with Japanese culture, saying she's a "super fan."
"If [people are] going to criticize me for being a fan of something beautiful and sharing that, then I just think that doesn't feel right. I think it was a beautiful time of creativity… a time of the ping-pong match between Harajuku culture and American culture," she explained. "[It] should be okay to be inspired by other cultures because if we're not allowed then that's dividing people, right?"
Allure noted that "The Voice" coach claimed that she's Japanese on two different occasions during the 32-minute interview, and also described herself as being "a little bit of an Orange County girl, a little bit of a Japanese girl, a little bit of an English girl."
A day after the interview, the magazine said it was contacted by Stefani's rep, who claimed Calaor had "misunderstood" the "Don't Speak" singer's comments. However, Allure noted that when it asked for a clarification or follow-up interview, Stefani's team declined to offer one.
Meanwhile, Stefani -- who was raised in Anaheim, California -- shared more seemingly controversial comments when she told Allure that she feels that the Hispanic and Latinx communities in the Orange County city are also part of her "identity."
"The music, the way the girls wore their makeup, the clothes they wore, that was my identity," she explained. "Even though I'm an Italian American -- Irish or whatever mutt that I am -- that's who I became because those were my people, right?"
Throughout her career, Stefani has continuously been hit with accusations of cultural appropriation. According to Page Six, "Hollaback Girl" was most recently criticized for her appearance in Sean Paul's "Light My Fire" music video, which dropped back in July. In the video, Stefani wore dreadlocks and a dress that featured the colors of the Jamaican flag.